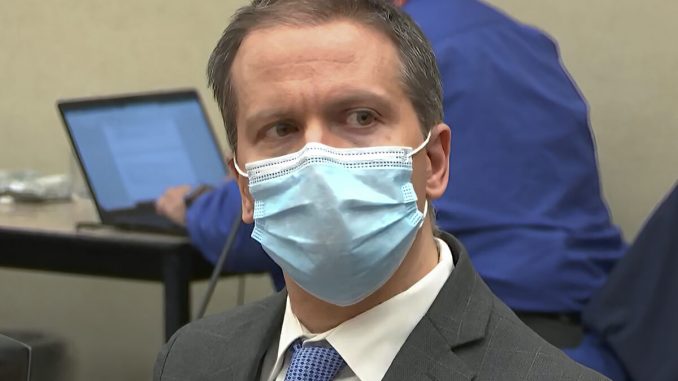 Former Minneapolis police officer Derek Chauvin will be sentenced on June 16 for murdering George Floyd last year, a Minnesota court announced Friday.
The sentencing will take place in Hennepin County at 1:30 p.m. central time.
Jurors found Chauvin, 45, guilty of second-degree murder, second-degree manslaughter, and third-degree murder in the May 25, 2020, death of Floyd, a man who was arrested for allegedly using a counterfeit $20 at a nearby store.
Floyd, 46, was restrained on the ground after resisting being placed into a patrol car. Chauvin knelt on his neck and back for over nine minutes. By the time an ambulance arrived, Floyd had stopped breathing.
Chauvin faces the prospect of 40 years in prison. Under Minnesota law, criminals only face jail time on their most serious crime if all charges are from a single act.
Experts believe Chauvin will be sentenced to a maximum of 30 years in jail. Sentencing guidelines (pdf) say that Chauvin, because he had no criminal history, would be sentenced to between 10 years and eight months and 15 years in jail.
Prosecutors want County Judge Peter Cahill to go higher because of potential aggravating factors, such as the fact that the crimes were committed while a child was present.
"We believe there are aggravating factors and the sentence should exceed the sentencing guidelines," Minnesota Attorney General Keith Ellison, a Democrat, said after Chauvin was convicted.
Chauvin's attorney has not responded to requests for comment.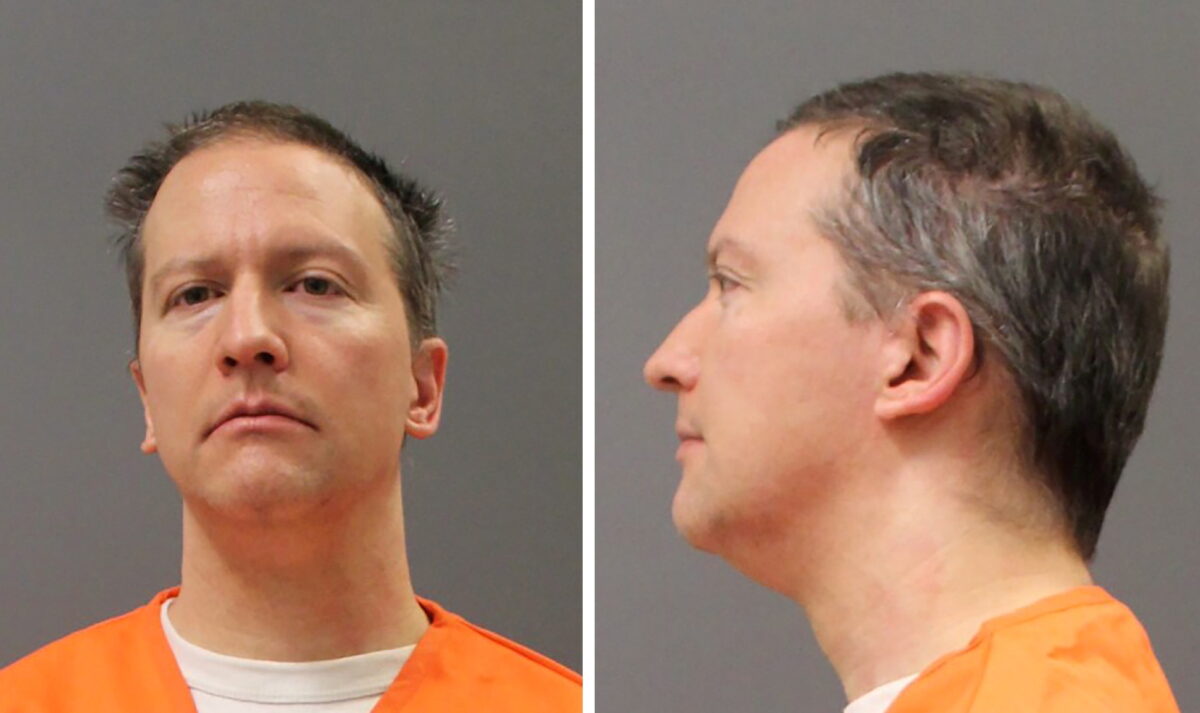 Cahill told the parties that they should present briefs about aggravating factors and he would review them before weighing in on the issue.
In the last major case in the state that bears similarities to Chauvin's, former Minneapolis police officer Mohamed Noor was sentenced to 12 and a half years in jail after being found guilty of third-degree murder and second-degree manslaughter for fatally shooting a woman in 2017. Noor was acquitted, though, of second-degree murder.
However long Chauvin gets in prison, he will only serve two-thirds of the time before going on supervised release, per state law.
The former officer is being kept in solitary confinement at the state's only maximum-security prison because of concerns about his safety, state officials told The Epoch Times. He's in his jail cell for 23 hours a day.
Chauvin will reportedly stay at the Oak Park Heights prison in Stillwater until sentencing.
Also on Friday, Cahill ordered continuing restrictions on public disclosure of the identities of the jurors who convicted Chauvin.
Cahill late last year noted that a protest on Sept. 11, 2020, demanding justice for Floyd turned violent while a hearing on a motion in Chauvin's case was being held in the Hennepin County Family Justice Center. Some of the protesters picketed the homes of at least one defendant, the Hennepin County attorney, and the head of a police union, he also noted, calling such picketing "an obvious attempt to intimidate persons involved in the case.
In the Nov. 4, 2020, order, Cahill wrote that the court must withhold prospective and selected jurors' names, addresses, and other identifying information from all except the attorneys involved in the case. Those attorneys were told to not disclose the information to anyone except their clients or employees and contractors working with the attorneys on the case.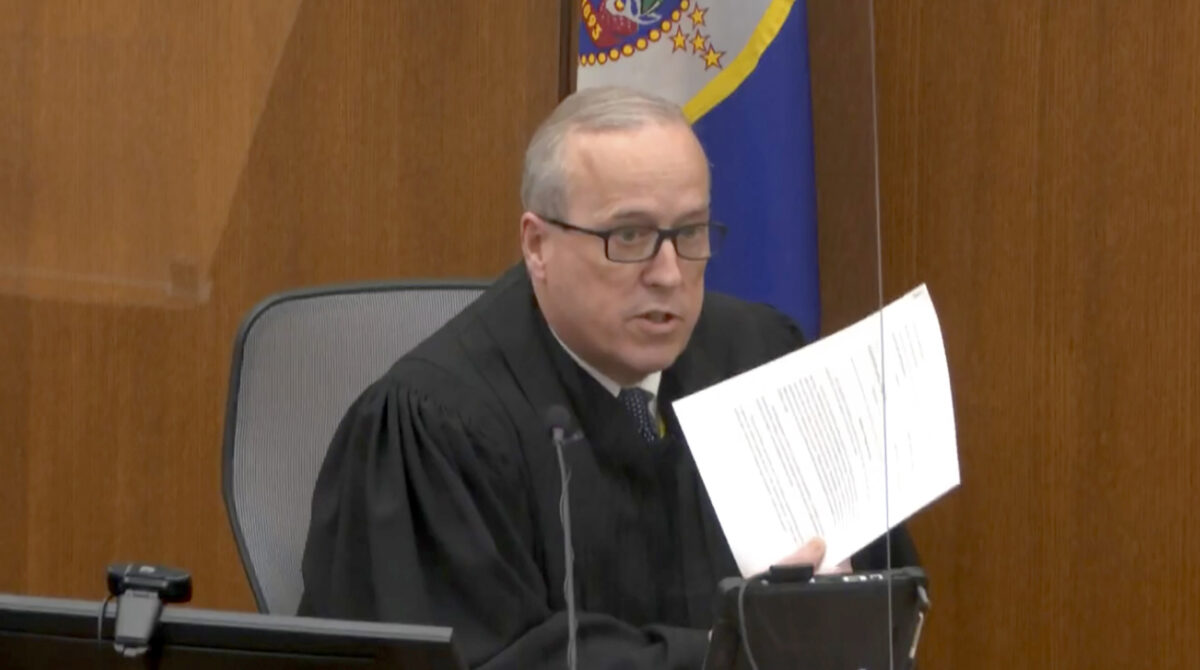 Cahill wrote on Friday that the level of media and public interest in Chauvin's case has "if anything, increased" since the juror anonymity order was filed.
Additionally, lawyers involved in the case have reported receiving "unprecedented levels of emails regarding this case, frequently of incendiary, inflammatory, and threatening nature," while the court has received high levels of emails and calls about the case.
"In light of all these considerations, the Court finds that continuing restrictions on public disclosure of the jurors' identities remain necessary to protect those jurors desiring to remain anonymous from unwanted publicity or harassment," he wrote.
Cahill will decide in the future whether to reverse the order and make public identifying juror information.
Jurors and the two alternates were informed that they may choose to identify themselves and speak about the case with whomever they wish.
One of the extra jurors has already spoken about the case. Lisa Christensen told news outlets that she would have voted to convict Chauvin if she was chosen as one of the 12 jurors who decided on the three counts.