California will stop issuing new permits for hydraulic fracking by January 2024, Gov. Gavin Newsom announced on Friday.
The Democrat governor also instructed the California Air Resources Board to research how to phase out oil extraction by 2045 in the Golden State.
The move is regarded mostly as symbolic as California Department of Conservation records show fracking accounts for only 2 percent of oil extraction in the state.
"The climate crisis is real, and we continue to see the signs every day," Newsom said in a statement.
"I've made it clear I don't see a role for fracking in that future and, similarly, believe that California needs to move beyond oil," he pledged.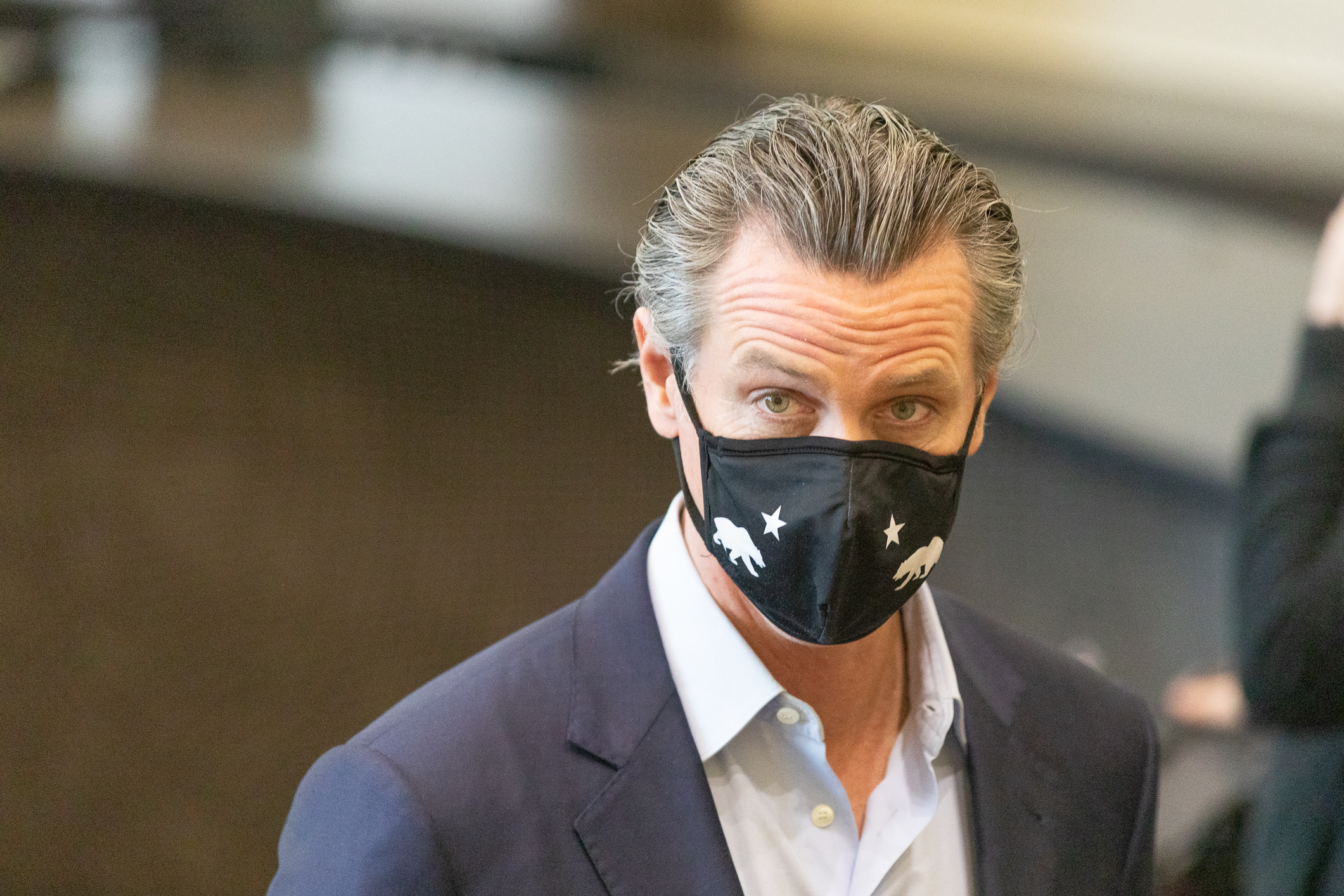 Hydraulic fracturing, also known as fracking, is a method of extracting oil and gas from parts of the earth's crust inaccessible by conventional drilling methods. It became a hot topic in the 2020 presidential election because it plays a crucial role in the energy industry of Pennsylvania, a swing state.
Newsom seems to have changed his tactics after a push to ban fracking in the state legislature failed.
He told reporters back in September 2020 that only the legislature can ban fracking because the state government doesn't have the authority to do it.
"We simply don't have that authority. That's why we need the Legislature to approve it," Newsom said at the time.
However, the efforts to push the fracking ban via legislature failed. State Democrats didn't get enough votes to get Senate Bill 467—which was intended to ban fracking in California—out of the Senate Natural Resources and Water Committee.
Environmentalist organizations including the Natural Resources Defense Council (NRDC) and the Sierra Club applaud California's move.
However, an oil producers trade association said the executive move is "disappointing," will undermine the energy industry in California, and shift oil production to foreign countries with questionable human rights records.
"It's disappointing that the Governor's legally questionable announcement will undermine California's climate leadership. Curbing in state production through a well stimulation ban would not change the fact that Californians demand 1.4 million barrels of oil each day. Instead of meeting our vast needs with California oil produced under the planet's strictest regulations, we would economically reward foreign regimes who do not share our environmental standards and human rights values," the California Independent Petroleum Association (CIPA), a trade association representing approximately 500 independent crude oil and natural gas producers and related companies operating in California, said in a statement (pdf).
Reuters contributed to the report.