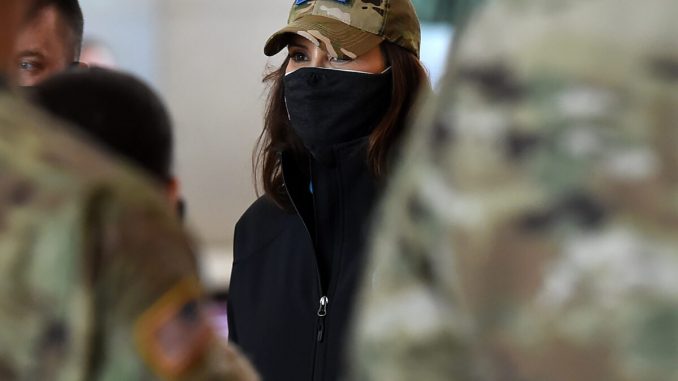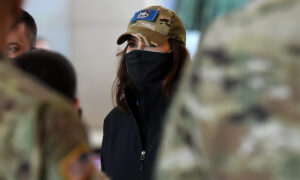 Michigan's governor appeared to omit an out-of-state trip when questioned about what she did during spring break, in an interview just days before it emerged she traveled to Florida in March.
Gov. Gretchen Whitmer told MIRS, a Michigan news outlet, in a podcast interview on April 12 that "I was here in town the whole time" over the past year.
When a reporter asked where she would have gone over spring break if she had traveled, she said she did not know.
"The last trip I've taken was to Israel," she said.
Whitmer went to Israel in the fall of 2019.
Whitmer went to Florida last month to visit her father, her office acknowledged this week. The acknowledgment came after MIRS reported on the trip.
The Michigan Republican Party said Whitmer lied about her trip.
"The issue is not that Gov. Whitmer visited her father, it's that she lied about it and continues to hide key facts," said Ted Goodman, communications director of the Michigan Republican Party, in a statement.
"It's also hypocritical as Michiganders were denied the same opportunity through her rules that locked people from visiting their loved ones in hospitals and nursing homes," he added.
Whitmer's office has not responded to requests for comment.
During an appearance on Washington Post Live on April 20, the Democrat said she has taken three trips out of Michigan in the last six months, two of which were to D.C. for President Joe Biden's inauguration and for visiting with Michigan National Guard troops there. The third was to Florida to visit her father, who she said it "battling some chronic illness."
"And he's a very private person. I feel terrible that I've even had to share that much, but it was certainly not spring break. I was doing both my job as governor from a distance and being that of a daughter who was helping out a parent who needed a little help," she said.
Whitmer called the criticism over her trip "maddening, because a lot of these same people would accuse me of not having family values if I didn't show up when a family member needed some help, right?" She added: "It was a two-day trip. I wasn't out partying in Miami. It's a very different situation than what they're portraying."
Whitmer spokespersons told news outlets that Whitmer's father was fully vaccinated when the governor traveled. Whitmer was not, having received her first of two shots on April 6.
Two top government officials in the state have also traveled out-of-state recently, to Florida and Alabama.
Whitmer has called criticism of those trips "partisan hit jobs."