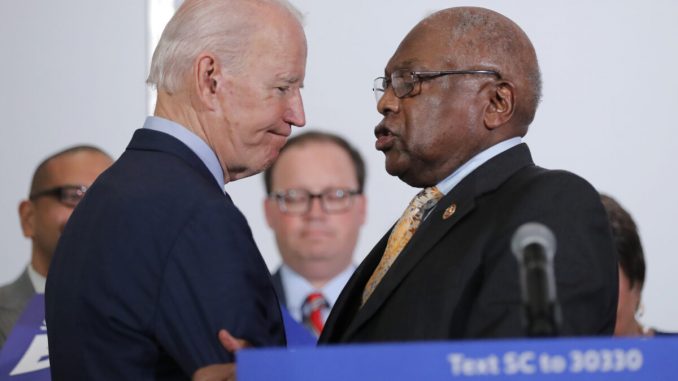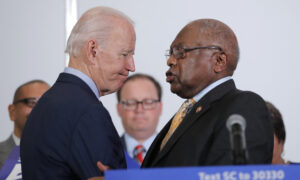 Rep. Jim Clyburn (D-S.C.), the No. 3 Democrat in the House, said he was fined $5,000 for evading metal detectors inside the U.S. Capitol and plans to appeal.
"Yeah," he said in response to a question from CNN on Thursday about whether he was fined. Clyburn added that "I have no idea" what had happened.
"It's just somebody on the other side trying to cause mischief," Clyburn said, without elaborating.
According to Politico, Clyburn was seen going around the detectors after he used the bathroom during a vote on the Capitol floor on Tuesday.
The Epoch Times has contacted Sergeant at Arms Timothy Blodgett's and Clyburn's offices for comment.
"Congressman Clyburn respects the rules of the chamber and he disputes the characterization of this incident," a spokesperson for Clyburn said in a statement to news outlets on Friday.
Weeks after the Jan. 6 Capitol breach, House Democrats voted to implement fines for members who evaded metal detectors. The first infraction is $5,000, while the second one is $10,000.
"I agree, Mr. Whip, the metal detectors are a bit much (unconstitutional actually)," Rep. Nancy Mace (R-S.C.) tweeted on Thursday, referring to Clyburn. "The fine? Even worse. Who wants to help me chip in for him?
Several Republican lawmakers have been fined so far.
Among them, Rep. Louie Gohmert (R-La.), was fined after not going through the detector and later appealed it.
"The officer said I needed to be wanded but since I had already been through the metal detector thoroughly and having never before been required to be wanded after already having entered the floor properly, I returned to the House floor to engage in my turn to debate the bill under consideration," Gohmert wrote in his appeal, saying he returned to the House floor from the bathroom.
Gohmert said he went through security before exiting to go to the bathroom.
"I did all of that to enter the House floor. Further, there was no notice of the change in the requirement that once all of the requirements were met and the House floor was entered, that I would have to be wanded when returning from the restroom mere feet from the Speaker's Lobby where there were no metal detectors," he argued.
The House Ethics Committee announced that Rep. Hal Rogers (R-Ky.) also would be fined after setting off the metal detector and kept walking into the chamber. Rogers told the officers that he had to vote before returning to be screened.