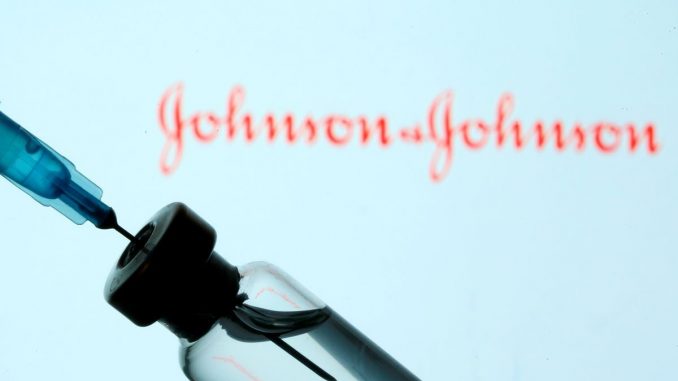 The Centers for Disease Control and Prevention's (CDC) vaccine advisory committee has voted to lift the pause on the Johnson & Johnson (J&J) COVID-19 vaccine with no restrictions, saying the vaccine's benefits outweigh the risks, at an emergency meeting on Friday.
Members of the Advisory Committee on Immunization Practices (ACIP) said that they recommend resuming the use of the J&J vaccines in persons age 18 and older after a robust discussion and examination of the available data on the severe blood clotting syndrome with low platelet levels associated with taking the vaccine.
Members voted on the original motion that was passed by the committee back in February: "The Janssen COVID-19 vaccine is recommended for persons 18 years of age and older in the U.S. population under the FDA's [Food and Drug Administration] Emergency Use Authorization [EUA]."
Ten of the members voted in favor of the recommendation, four opposed, and one abstained due to conflicts of interest.
Dr. Sarah Long, professor of pediatrics at Drexel University College of Medicine, said that she opposed the recommendation because it did not contain guidance for the age group at risk for the clotting disorder.
"This is an age group that is most at risk, that is getting the vaccine predominantly to save other people's lives and morbidity, not their own. And I think we have a responsibility and make certain that they know this," Long told the panel members after voting.
"And if they choose to be vaccinated with this, we want to respect that choice. But I am very sorry that we haven't chosen to put upfront the knowledge that we have, that this is unique, it's clustered, it's almost certainly related to the vaccine, and there are options," she added.
Dr. Grace Lee of the COVID-19 Vaccine Safety Technical Work Group, who voted in favor of the recommendation, said it was important to come out with a "clear recommendation" although she had concerns about the blood-clotting side effects.
"I absolutely think this is a serious adverse event and we need to continue to ensure that awareness is raised," said Lee.
"But I also think that we have to come out with a clear recommendation. I think that the recommendation number four would have been confusing and that is inconsistent with all of the other recommendations we've done," she added, referring to four policy recommendations for the J&J vaccine the panel was presented with to vote on:
Recommend against the use of the vaccine in all individuals
Recommend vaccine only for adults 50 or older
Reaffirm recommendations for people of all ages and sex, with an updated warning about the clotting disorder on the Food and Drug Administration EUA fact sheet given to recipients prior to receiving a vaccine
Reaffirm recommendations for use in all ages and sex, while advising women younger than 50 years of the increased risk of blood clotting disorders with low levels of blood platelets, medically known as thrombosis thrombocytopenia syndrome (TTS), and may choose to get a different COVID-19 vaccine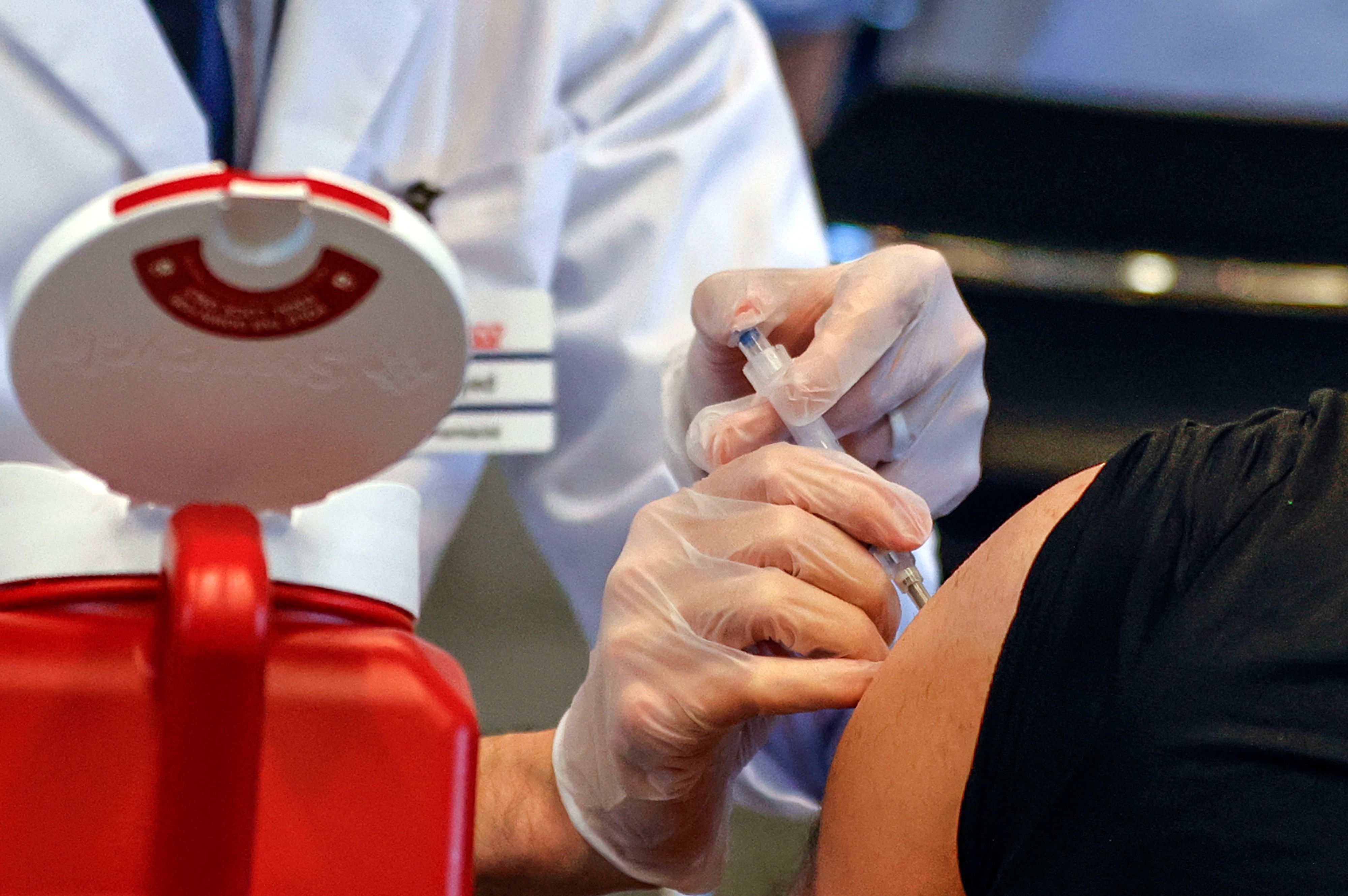 Dr. Tom Shimabukuro of the CDC's COVID-19 Vaccine Task Force said that 7.98 million doses of the J&J vaccine have been administered to Americans as of April 21, with reports of 15 cases of confirmed TTS.
Of the 15 cases, TTS occurred at a higher rate in women under 50 (13 cases) while there were only two cases in those aged 50-64. Twelve of the cases were clotting that occurred in the brain, also known as cerebral venous sinus thrombosis.
While there were no reports of TTS in men, there was one occurrence in a young, healthy male in the trial phase.
Johnson & Johnson released a statement following the advisory committee's decision.
"We are grateful to the Advisory Committee and its medical experts for the rigorous evaluation of our COVID-19 vaccine," said Dr. Paul Stoffels, Vice Chairman of the Executive Committee and Chief Scientific Officer at Johnson & Johnson.
"The Committee's recommendation is an essential step toward continuing urgently needed vaccinations in a safe way for millions of people in the U.S.," he added.
The CDC and the Food and Drug Administration halted the use of the J&J vaccine on April 13 after reports that six women had died from a blood clotting disorder with low platelet levels within two weeks of being inoculated. A seventh woman was identified at the first emergency meeting held by ACIP to discuss the connection between the J&J vaccine and the clotting disorder on April 14.
The panel decided to allow the pause to continue until more data could be gathered and investigated. Members said they may receive more reports related to the severe and rare blood clotting before they met again.
Prior to the pause, 6.85 million doses of the J&J vaccine had been administered to Americans by April 12.
The J&J vaccine was granted an emergency use authorization in February 2021 and is a one-dose shot for individuals aged 18 and older. Emergency authorization allows vaccines still in an experimental phase to be used in the public as its Phase 3 trial has not completed yet.
Typical signs and symptoms of blood clots in the brain are severe headaches, seizures, limb weakness, and reduced consciousness or coma, according to Dr. Michael Streiff, medical director at The John Hopkins Hospital Special Coagulation Laboratory. The vaccine-induced syndrome affects women more than men.
Streiff says the cause of the blood clotting disorder is still unknown and is being investigated and that cerebral venous sinus thrombosis accompanied with low levels of platelets has not been seen before.
Doctors are advised to avoid using heparin, an anti-coagulating (blood thinner) medication, in patients with this type of clotting disorder unless the patient tests negative for heparin-induced thrombocytopenia antibody.