Members of Congress on Thursday asked Postmaster General Louis DeJoy to provide information about an alleged group in the U.S. Postal Service (USPS) that has been monitoring Americans' social media accounts.
The United States Postal Inspection Service is the law enforcement arm of the Postal Service. The inspection service has a group called the Internet Covert Operations Program (iCOP) that has been monitoring activity on social media, including posts on Parler and Telegram, according to Yahoo News, which says it obtained a March government bulletin on the matter.
"If the reporting is accurate, iCOP raises serious questions about the federal government's ongoing surveillance of, and encroachment upon, Americans' private lives and discourse," House Oversight Ranking Member James Comer (R-Ky.) and House Judiciary Ranking Member Jim Jordan (R-Ohio), along with 30 other Republican lawmakers, wrote to DeJoy.
According to the bulletin, iCOP recorded the locations and times of protests. Social media websites Parler and Telegram are mentioned by name, described as "right-wing leaning" platforms on which people were coordinating events. Analysts with the USPS' law enforcement arm were told to keep an eye out for "inflammatory" postings and share them with other government agencies.
"The type of amorphous, broad mandate under which iCOP is allegedly operating is particularly troubling because it is unclear why the USPS, of all government agencies and the only one devoted to the delivery of Americans' mail, is taking on the role of intelligence collection," the lawmakers wrote.
They want a briefing from Chief Postal Inspector Gary Barksdale no later than April 28.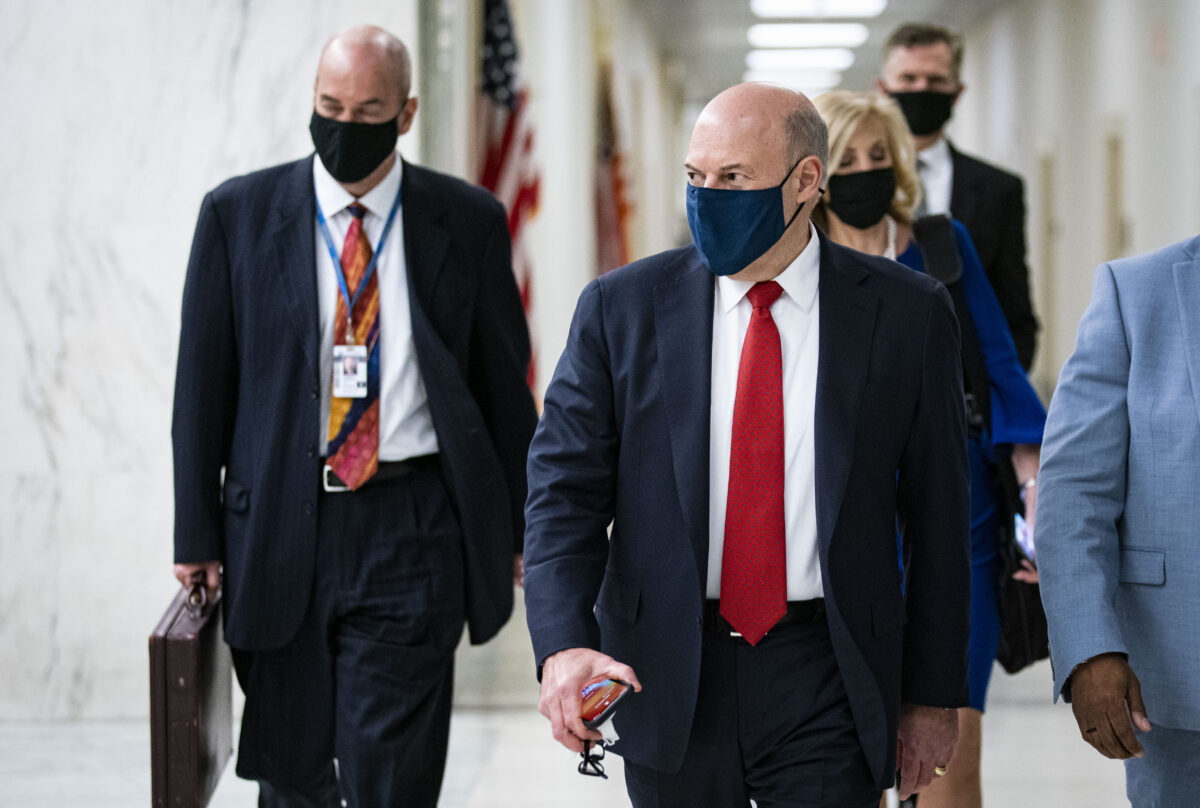 USPS and House Oversight Chairwoman Carolyn Maloney (D-N.Y.) declined to comment.
A spokesperson for the U.S. Postal Inspection Service did not deny the existence of the reported surveillance program.
The spokesperson told The Epoch Times via email that the service "occasionally reviews publicly available information in order to assess potential safety or security threats to Postal Service employees, facilities, operations and infrastructure."
"The U.S. Postal Inspection Service is the primary law enforcement, crime prevention, and security arm of the U.S. Postal Service. As such, the U.S. Postal Inspection Service has federal law enforcement officers, Postal Inspectors, who enforce approximately 200 federal laws to achieve the agency's mission: protect the U.S. Postal Service and its employees, infrastructure, and customers; enforce the laws that defend the nation's mail system from illegal or dangerous use; and ensure public trust in the mail," the spokesperson added.
"The U.S. Postal Inspection Service also employs uniformed Postal Police Officers who are assigned to protect select postal facilities, including postal employees, postal assets, and U.S. mail, at those facilities."