A U.S. senator is asking the U.S. Capitol Police why it claimed officer Brian Sicknick died from injuries he suffered during the Jan. 6 Capitol breach after a medical examiner found no evidence of injuries.
On Jan. 7, the Capitol Police claimed Sicknick died from "injuries sustained while on-duty" after "physically engaging with protestors" the day prior. But Washington's chief medical examiner found no evidence of either internal or external injuries and concluded Sicknick died of natural causes after suffering two strokes.
"These official findings appear to be at odds with the USCP's January 7 statement," Sen. Ron Johnson (R-Wis.) said in a new letter to acting Capitol Police Chief Yogananda Pittman.
Johnson wondered what the Capitol Police knew and what actions it took to confirm facts about Sicknick's death before issuing its statement, which was made months before the official determination was released.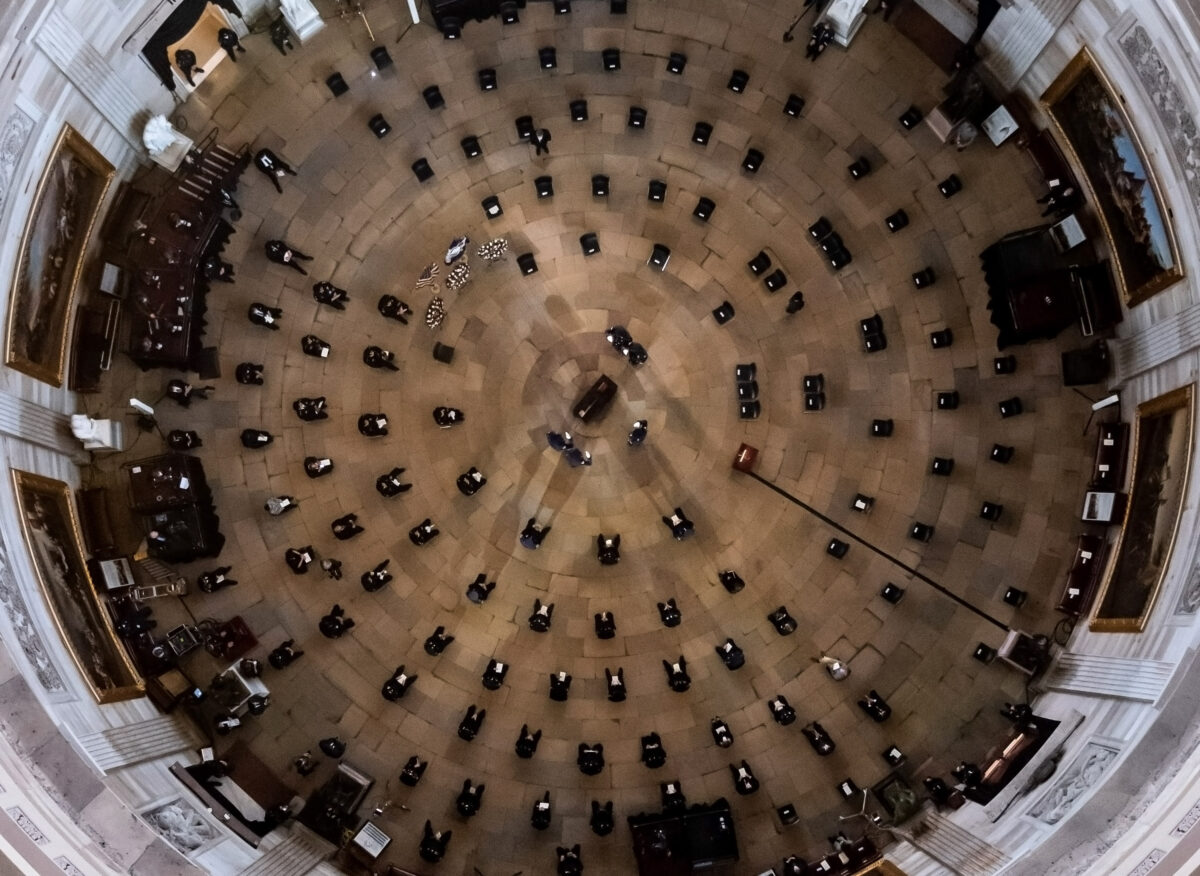 Johnson noted that the New York Times and other news outlets falsely reported that Sicknick died from being attacked, and that House Democrat impeachment managers promoted a similar angle during former President Donald Trump's second impeachment trial.
"The death of any police officer is a tragedy and the use of any officer's death for political purposes or to create a false narrative is reprehensible and disrespectful to the officer's family and the officer's memory," Johnson added, asking Pittman to provide information like the basis for its Jan. 7 claim and whether police officials were in touch with impeachment managers about Sicknick's cause of death.
Johnson's office declined to provide further comment on the matter beyond the letter.
The U.S. Capitol Police did not respond to a request for comment.
In a statement following the publication of the medical examiner's findings, the federal law enforcement agency, which has over 2,000 sworn officers, said that it "accepts the findings."
"This does not change the fact Officer Sicknick died in the line of duty, courageously defending Congress and the Capitol," the agency said. "The Department continues to mourn the loss of our beloved colleague. The attack on our officers, including Brian, was an attack on our democracy."
The police also noted that two men, Julian Khater and George Tanios, were arrested last month for assaulting Sicknick.
Charges filed against them included assault on a federal officer with a dangerous weapon.