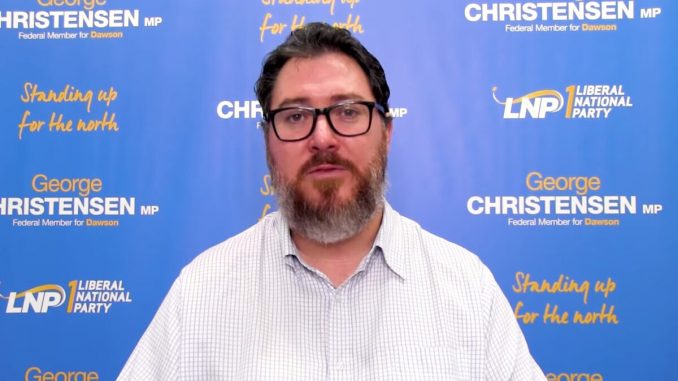 Queensland MP George Christensen has said that mainstream media and cultural institutions have a dominant influence on Australian politics, which adversely affect "key conservative issues."
This was one of the reasons Christensen outlined when announcing on Thursday night that he will not be renominating as the Liberal National Party (LNP) candidate for the federal seat of Dawson at the next election.
But he hopes to be able to do more for conservative issues from outside of Parliament.
"While I've been repeatedly encouraged by the party, my staff, my colleagues, and my voters to run again, the reality is in the past year I've been separated from my family who was caught up overseas with the pandemic," he said in a video posted to Facebook.
"They're now here in the country, so I want to focus more on them going into the future."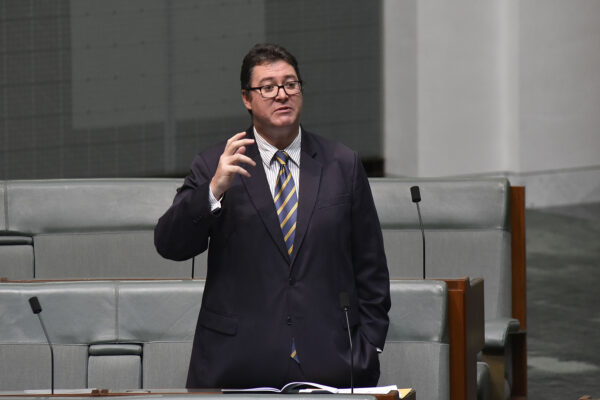 The member for Dawson said he only ever intended to serve three terms in the seat but chose to run for a fourth because he was concerned that a "green-tinged" Labor government would be a threat to his region.
But a fifth run with the LNP is now off the table, and Christensen attributes some of his reason for that to the role the mainstream media has played in influencing politics.
"I'm also concerned about where our politics in Australia is headed, and I do mean our politics, not our government," he said.
"Our politics just does not seem to be working when it comes to the issues that matter to me and to many others," he said.
Some of the issues he outlined included enshrining religious liberty, protecting unborn children, ensuring freedom of speech, installing cheap coal-fired power to create jobs, and not selling Australian land and strategic assets to the Chinese Communist Party (CCP).
"Unfortunately, I'm not so sure anymore that these issues can be properly fixed by legislation and via the ballot box," Christensen said. "Because the mainstream media and other cultural institutions in this nation, sadly, have the dominant influence over our politics."
These influential institutions and media are also disconnected from the views of everyday Australians, he said.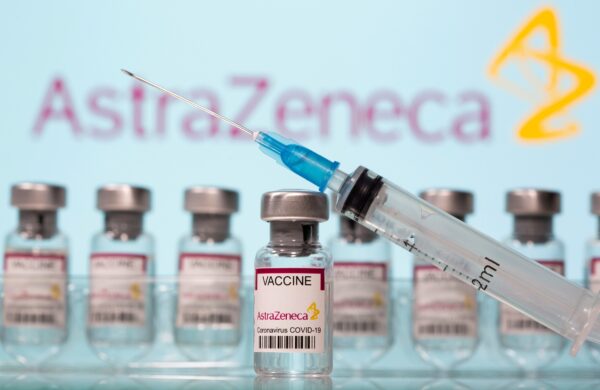 In the seven-minute video, Christensen also expressed concerns about vaccine safety and how the pandemic has been handled.
State premiers, he said, have used the COVID-19 pandemic to "remove our freedoms and restrict our liberty."
"We need to push back on restrictions on doctors saying what they want to say, on doctors making ultimate treatments available to their patients, on these forced mask mandates, and most importantly on the de facto mandate of vaccines," he said.
"We need to stop any notion of vaccine passports and any coercive actions by big corporations denying services to people who don't vaccinate.
"On all of these issues and more, I can potentially have a stronger, more unfiltered voice outside of our parliament," he said.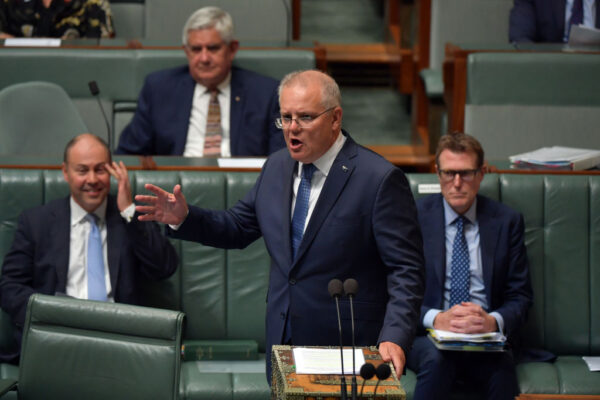 In the meantime, Christensen has put his support behind the LNP coalition government, saying that while he doesn't always agree with Prime Minister Scott Morrison, a Labor government would "make things infinitely worse."
He also suggested that he won't leave Canberra quietly.
"While I'm in parliament until the next election and while there's still breath in me, I'm going to continue speaking out on the issues that matter, without fear or favour, or the need to get re-elected," he said.
The Mackay-based politician was first elected to federal parliament in 2010 after spending six years in the local council.
He increased the LNP's margin in the seat of Dawson to 14.6 percent at the 2019 election, making him a strong contender if he chose to run as an independent, where he would not have to toe the party line on issues that matter to him.
He has also been a champion of human rights, often publicly speaking out against the CCP's persecution of Falun Gong practitioners and other faith groups in China.
His seat is now set to undergo a preselection process.