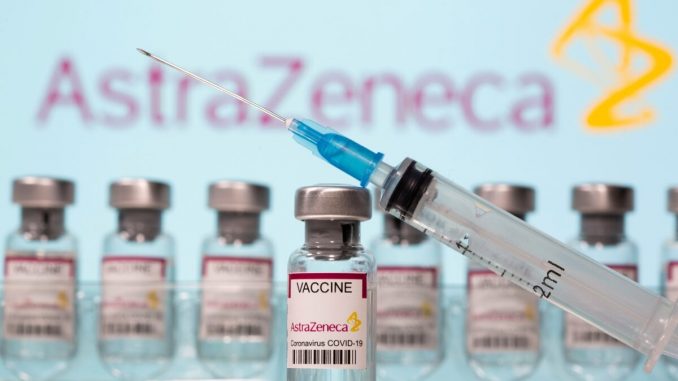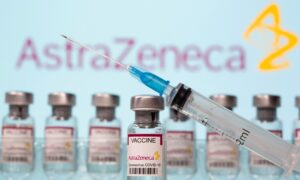 Australian Trade Minister Dan Tehan has secured one million COVID-19 vaccine doses for Papua New Guinea, which neighbours Australia to the north, and has been experiencing a severe outbreak.
The arrangement was secured after Tehan approached AstraZeneca directly while visiting Europe and the United Kingdom to shore up Australia's vaccine supplies.
The one million doses originally set for Australia can be diverted to PNG without needing to apply to the European Union (EU) for permission.
News Corp's The Australian reported that Valdis Dombrovskis, the EU trade commissioner, agreed that the vaccines could be sent to PNG without the obstacle of the EU export mechanism.
Prime Minister Scott Morrison and others have been highly critical of the fact more than three million doses of AstraZeneca vaccines destined for Australia have been held up in Europe after European authorities imposed export controls to ensure they had enough stock for their citizens.
This might mean that the remaining 2.1 million doses of AstraZeneca due from Europe won't be supplied to Australia for 12 months.
"We have very clear assurances that AstraZeneca does not have to apply through the EU export transparency regime to send those one million doses to Papua New Guinea," Tehan said on Thursday.
"So there is nothing that is preventing them from sending those one million doses, from Europe to PNG and the ball is clearly in AstraZeneca's court."
Foreign Minister Marise Payne and Health Minister Greg Hunt did not immediately respond to a request for comment but are reportedly in discussions with AstraZeneca to secure the supply of doses, according to The Australian.
Tehan also met with the director-general of the World Trade Organization and his counterparts from Germany and France.
He said they discussed the free flow of raw materials and ingredients needed to produce the vials of the vaccine.
"It's incredibly important that we look at approaches around voluntary licensing, ensuring you have the free flow of the ­materials that go into vaccines, into manufacturing them, into storing them, and then we can allow the investment flows that are needed to make sure we boosting and lifting production and not restricting supplies," he said.
PNG's Minister for Health Jelta Wong did not immediately respond to a request for comment on Australia securing one million doses of the vaccine.
Wong has recently met with the World Health Organisation in the wake of the outbreak in his country with Tedros Ghebreyesus saying in a thread on Twitter that PNG is an example of why the vaccine equity is so important.
"PNG was a perfect example of why vaccine equity is so important," Tedros said noting that PNG had held the pandemic at bay for a long time.
"But with: rising infections, social restrictions fatigue, low levels of immunity among the population, a fragile health system, it's vital that it receives more vaccines ASAP."