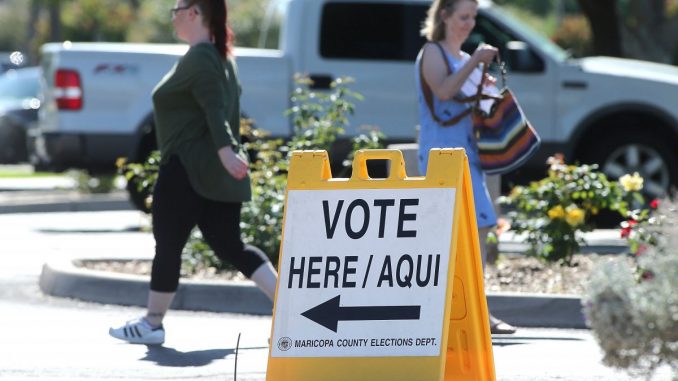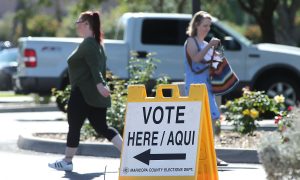 A single Arizona Republican joined all Democrats in voting against sending a bill, designed to purge inconsistent voters from the popular permanent early voting list, to Gov. Doug Ducey.
Republican Sen. Kelly Townsend of Mesa said Thursday that she backs the bill but wants to see the Legislature be far more aggressive in shoring up election integrity.
SB 1485, which would have removed the word "permanent" from references to Arizona's early voting list, ultimately failed in the GOP-controlled Senate on a vote of 14-16.
Townsend said she wants to wait for the results of a major audit of 2.1 million ballots for the 2020 presidential election. That recount will be done by hand.
"I mean it when I say I am committed to fixing the problems in this election system in Arizona, even if it means my name is in red on this board," she said.
Sponsor of the bill, Sen. Michelle Ugenti-Rita of Scottsdale, expressed disappointment in Townsend's "no" vote.
"It's certainly disappointing to take such a stark turn when someone purports again to care about election integrity, perhaps it's just a game and just for show," Ugenti-Rita said. "So the member who is voting 'no' now, voted for it twice on two occasions, has never once talked about an amendment or language in the bill that would be of a concern."
Townsend responded by saying she has made clear that she is withholding her votes until the Senate-ordered independent audit is completed.
"I have communicated to the whip, to the caucus, that I am not going to be voting for any election integrity bills from this point forward, until after we have results that come from the audit," Townsend said. "It is incumbent upon us to be patient and to wait. And to look and see what this audit produces. Otherwise, we're doing it for no reason."
— Senator Kelly Townsend (@AZKellyT) April 22, 2021
"And you guys can say it's a temper tantrum—absolutely, I'm upset about all of my election bills, dead, absolutely I'm upset," the Republican senator added. "You want to see a temper tantrum? I can show you one if you really wanted me to."
The GOP has a narrow 16-14 majority in the Senate. The defection of one Republican is enough to sink legislation if Democrats are united in opposition.
The bill, SB1485, could be revived before the end of the legislative session if Townsend decides to change her vote after the audit or work out a deal. The same bill was killed earlier in the year by another Republican senator and was later brought back to life.
The measure would remove people from the permanent list who don't return their mail ballot for two consecutive election cycles, which allows voters to automatically receive a ballot before each election. About 75 percent of Arizona voters are on the list. Affected voters would still receive mail asking if they want to remain on the list. They will be removed if they don't respond within 90 days.
Republicans say the measure is necessary to limit the number of unvoted ballots in circulation, noting it would only affect voters who have shown disinterest in voting by mail. Democrats are worried the measure would disenfranchise voters who expect to get a ballot in the mail.
The Associated Press contributed to this report.