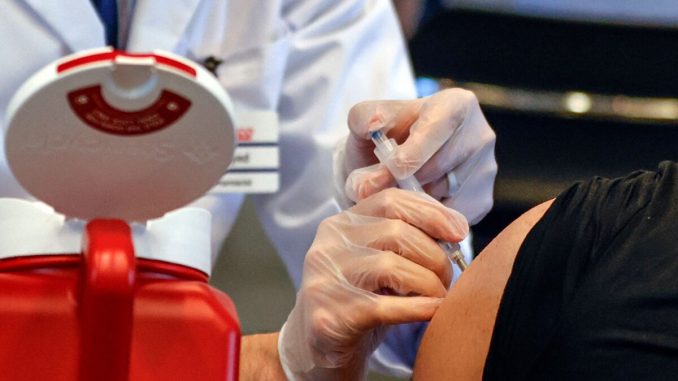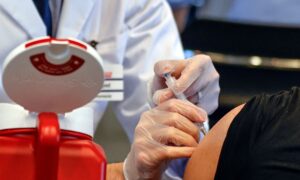 Officials in Iowa said that 77 prisoners received overdoses of the COVID-19 vaccine this week, triggering an internal investigation into the matter.
They were given the Pfizer/BioNTech vaccine against the virus, authorities with the state's Department of Corrections said. None of the inmates became ill enough to be hospitalized.
Cord Overton, a spokesperson for the Iowa Department of Corrections, said in a statement that inmates at the Iowa State Penitentiary were given doses of the vaccine Tuesday that exceeded the recommended dosage.
"At this time, the only side effects experienced by the inmates are those commonly associated with the Pfizer vaccine," he said. "These include sore arm, body aches, and one inmate has experienced a low-grade fever which was treatable with Tylenol. No inmates have required hospitalization."
The inmates were notified of the overdose and are being monitored, Overton added. Two nurses who administered the vaccine and have since been placed on administrative leave.
The mother of one of the inmates who were given the dose, Kimberly Koehlhoeffer, told the Des Moines Register that doctors told her son that he and others received six times the recommended amount. Some suffered nausea and others suffered dehydration, she said.
According to Overton, about 200 inmates at  Iowa State Penitentiary have received their first shot, and 48 inmates have received their second shot, reported KCRG.
The Epoch Times has contacted the Department of Corrections and Pfizer for comment.
Pfizer's vaccine, like Moderna's, requires two shots, whereas the Johnson & Johnson vaccine requires a single shot.
COVID-19 is the illness caused by the CCP (Chinese Communist Party) virus, otherwise known as the novel coronavirus.
Erik Maki, a Drake University pharmacy professor, told the Register that the Pfizer vaccine is more difficult to handle than the Moderna vaccine. Maki said the Pfizer shot is packaged as a concentrate that first needs to be diluted with a saline solution first, whereas Moderna comes premixed.
In North Carolina, employees at a Walgreens mistakenly injected patients with saline instead of a CCP virus vaccine in what was described as a mix-up.
"We are investigating what happened and have taken immediate steps to review our procedures with the location to prevent this from occurring again," Walgreens said in a statement earlier this month to local media over the weekend. It will not affect recipients' second dose, the company added.
One patient, Lisa Strawn, told WCCB in Charlotte that she was told a pharmacist accidentally didn't mix the vaccine, meaning saline was administered instead.
The Associated Press contributed to this report.