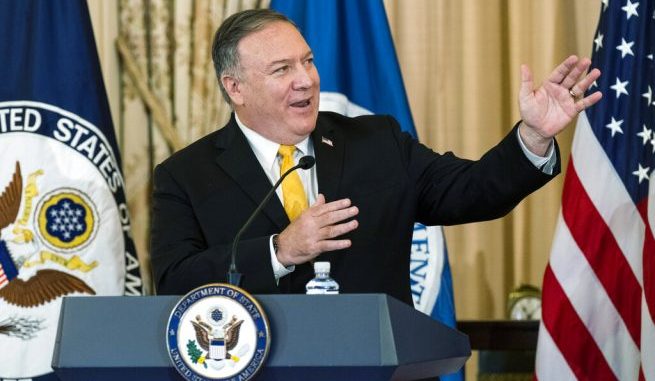 OAN Newsroom
UPDATED 1:30 PM PT – Wednesday, October 28, 2020
Secretary of State Mike Pompeo has continued to condemn China on his latest stop in Sri Lanka.
During a news conference in Colombo on Wednesday, Pompeo slammed China's communist government as a "predator." He also assured the U.S. is a friend to the South Asian nation and will not tolerate China's lawlessness.
My meetings with President @GotabayaR and Foreign Minister Gunawardena reaffirmed Sri Lanka's pivotal role as an #IndoPacific partner. Together, we're committed to advancing our shared interests in the region, including security, stability, and prosperity. pic.twitter.com/gFrmPfXbCm

— Secretary Pompeo (@SecPompeo) October 28, 2020
Pompeo also touted the U.S. partnership with the nation and stated that a strong sovereign Sri Lanka is indeed a powerful strategic partner for the U.S. on the world stage.
"It can be a beacon for a free and open Indo-Pacific," Pompeo noted. "That is quite a contrast to what China seeks. We see from bad deals, violations of sovereignty and lawlessness in the land and sea that the Chinese Communist Party is a predator. And the United States comes in a different way. We come as a friend and as a partner."
Met with Foreign Minister @DCRGunawardena to reaffirm the strength of the U.S.-Sri Lanka partnership. Our cooperation on health and humanitarian issues is strong and the approaches we discussed to post-pandemic recovery will ensure sustainable and inclusive long-term development. pic.twitter.com/3SCoHogvJi

— Secretary Pompeo (@SecPompeo) October 28, 2020
China has since criticized the United States' support for Sri Lanka. This came as several nations have speculated that China is luring Sri Lanka into a debt trap.