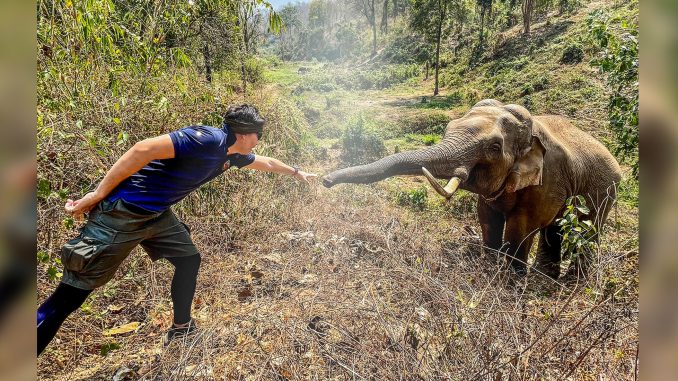 In a heartwarming moment that was caught on camera, a 31-year-old elephant named Plai Thang reached out with his trunk to touch the hand of a veterinarian who treated him 12 years ago.
In March 2021, Dr. Pattarapol Manee was wandering through the wilds in Thailand when he heard an elephant's call.
"I remember the sound very clearly," Pattarapol told The Daily Mail. "Plai Thang's noise is very unique."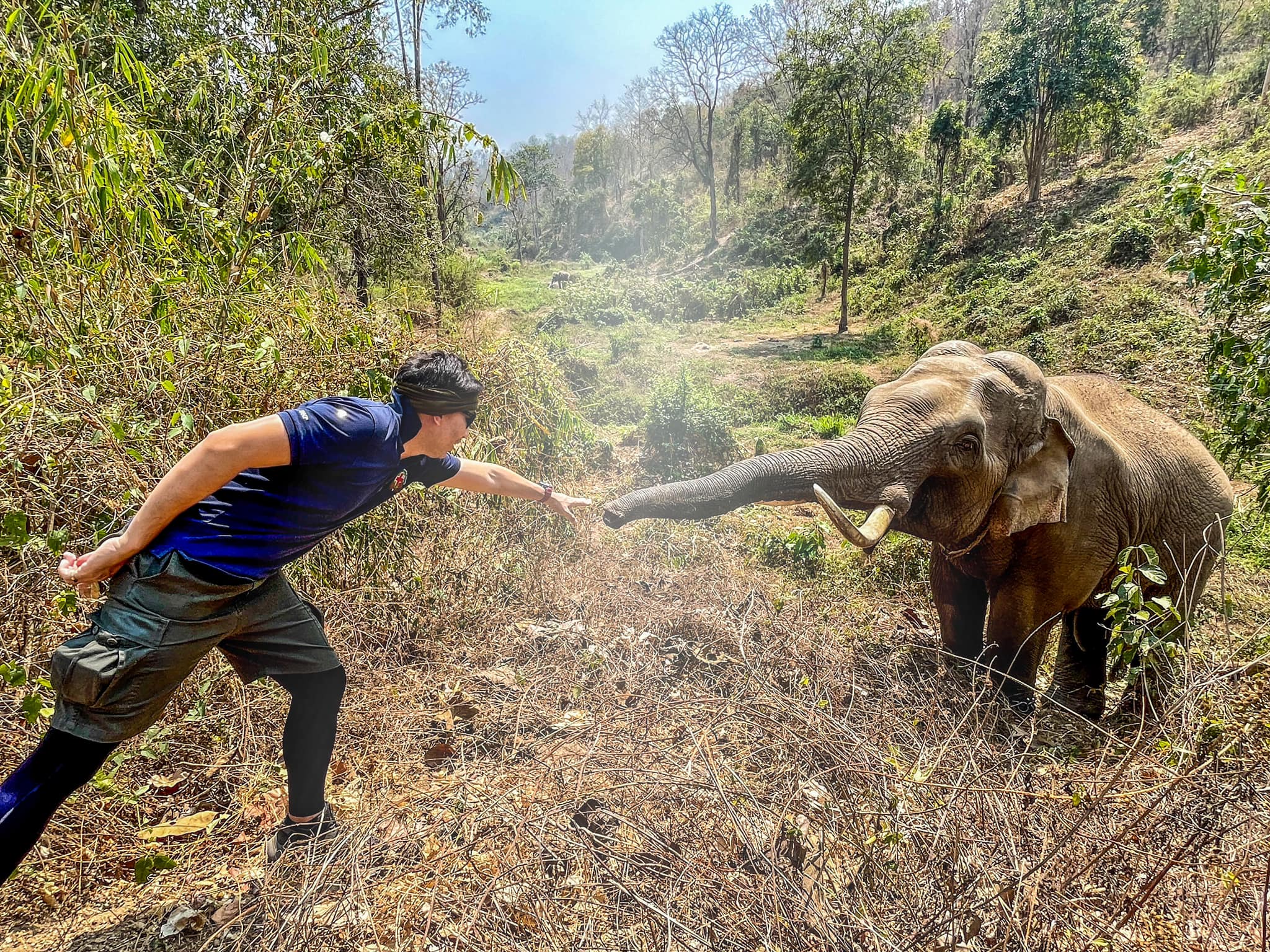 When the amazed doctor beckoned, the elephant approached with his trunk greeting him. It is believed that the unexpected reunion is the first time in more than a decade that the elephant has made contact with a human. Pattarapol remains certain that the elephant recognized him.
"This wild elephant is very smart," Pattarapol wrote on a Facebook post. "We remember each other."
The pair first met in 2009, when Plai Thang was found "close to death," through woodland in Rayong, eastern Thailand. The jumbo was suffering from severe trypanosomiasis, or sleeping sickness, which is a parasitic condition.
The elephant was plagued with a host of health issues back then. He suffered from fever, anemia, inflamed eyes, swelling on his face, stomach, and neck, along with having stiff legs and back.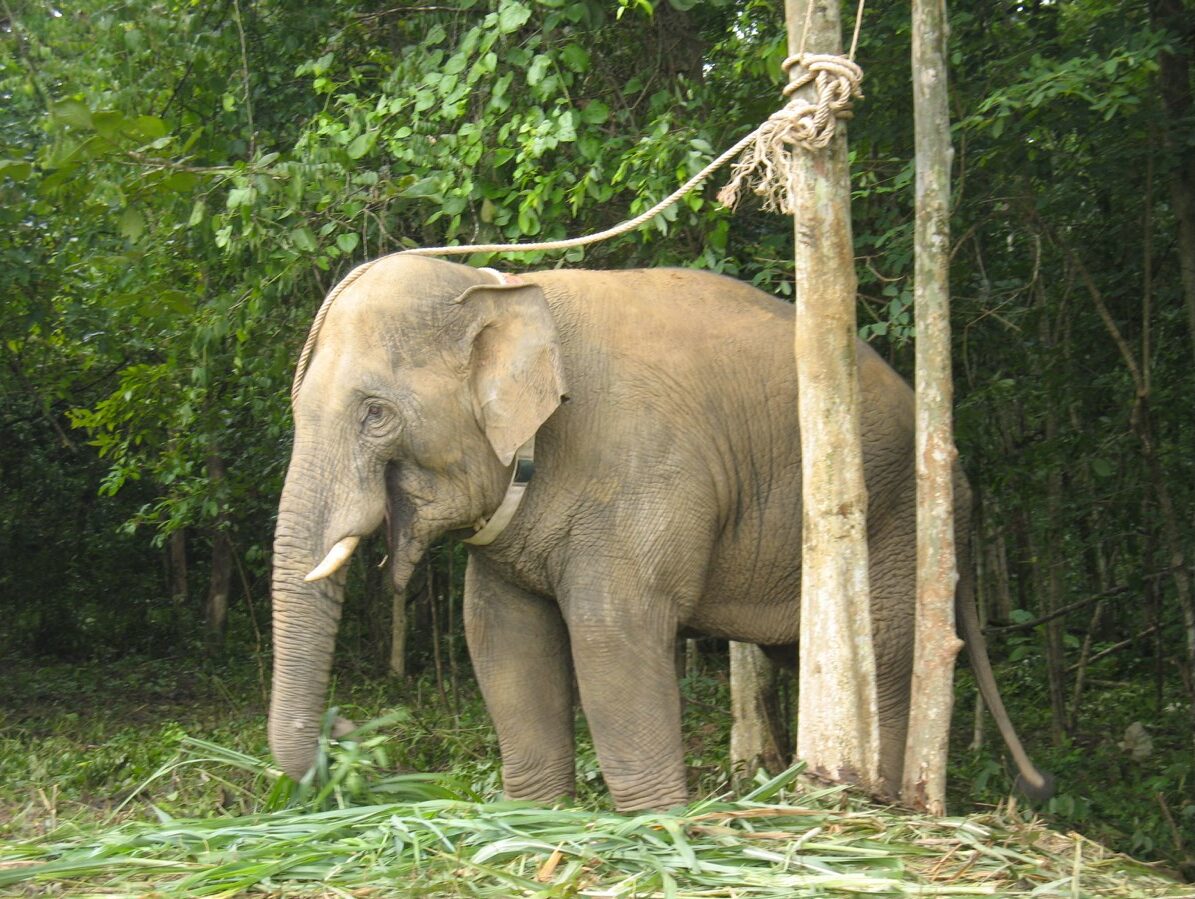 "Plai Thang was very aggressive when we first met. His body was weak and he could not fight other elephants. It took a long time for him to heal, but we learned that he was very smart and took care of himself," said the vet.
Plai Thang was then transported to the Forest Industry Organisation's territory in Lampang province so that he could be treated by the staff from the Department of National Parks, Wildlife and Plant Conservation. After several months of being under their care, Plai Thang was released back to the wild.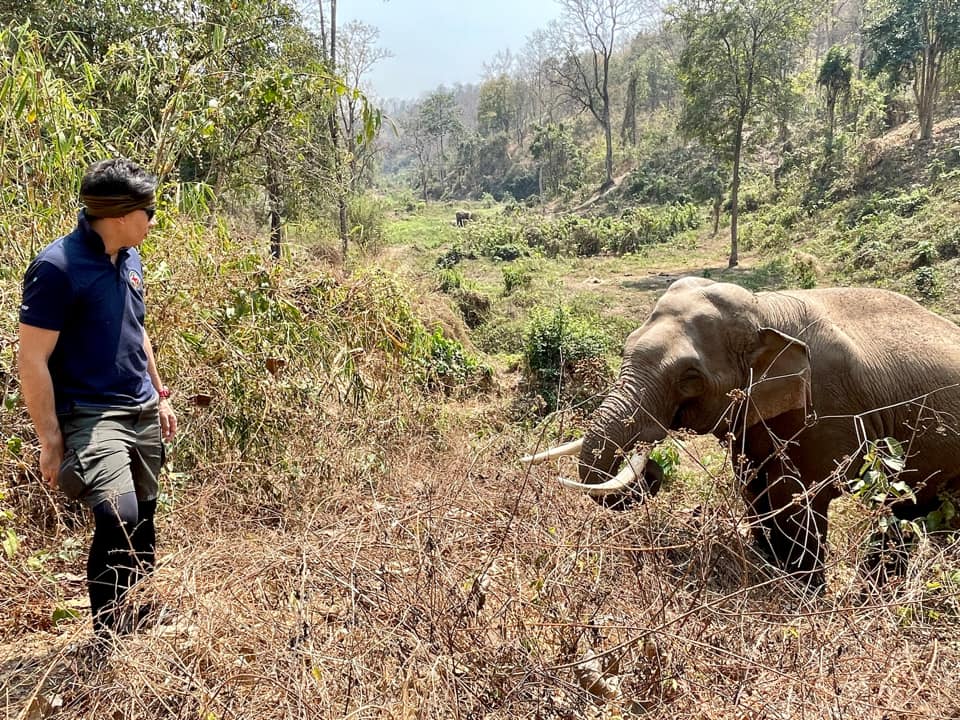 12 years later, Pattarapol is grateful for the chance to be reunited with this elephant. He said it's moments like these that are the most rewarding aspects of his job.
"It was a very special moment," he said. "I hope it encourages everybody to appreciate the work that people do with elephants."
Share your stories with us at emg.inspired@epochtimes.com, and continue to get your daily dose of inspiration by signing up for the Epoch Inspired Newsletter at TheEpochTimes.com/newsletter