It has been more than one year since the last time Hailey Do, a third-year student from the University of Technology Sydney, left her hometown. Feeling trapped in her 80-square meter flat in the bustling suburb of Strathfield, Sydney, she longs for her peaceful homeland, Da Lat, a small city nestling among the wooded hills and weaving roads of Vietnam's Central Highlands.
Vietnam shut its border on March 22, 2020, the same day the country surpassed over 100 cases of coronavirus infections for the first time. Just one day before, Australia reported 1081 confirmed cases and started to impose the social distancing rules.
Despite initially wanting to return home, Do stayed in Australia to fulfil her role as the newly elected president of the Vietnamese Dynamic Students of New South Wales (VDS NSW).
But surviving in one of the world's most expensive cities was not easy for the 20-year-old student, who lost her only job at a fast-food chain due to COVID-19. Unable to make ends meet, Do got by on the money sent by her family back home, who was also struggling financially themselves.
"I can't see my family, and I miss home so much. It was a really tough time," Do said.
"I was very tired, and I just cried every day," she said, noting that she wanted to leave everything behind and go back to Vietnam.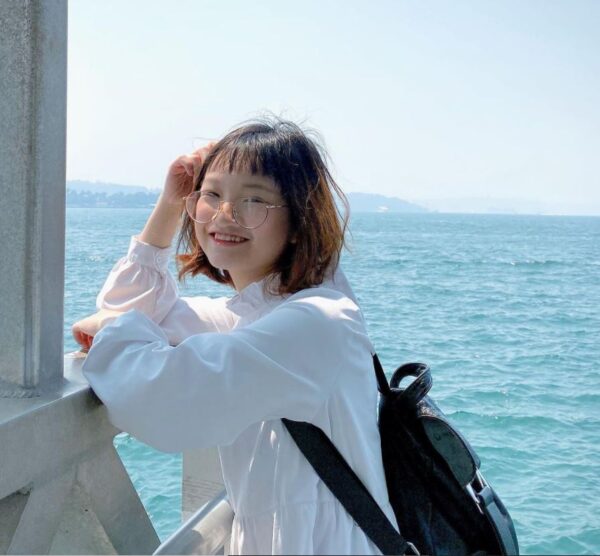 Around 400,000 international students choose to remain in Australia during COVID-19, and Do is not the only person who was hit by the pressure.
A study published by the Multidisciplinary Digital Publishing Institute (MDPI) entitled the Psychological Wellbeing and Academic Experience of University Students in Australia during COVID-19 noted international students are a "very high-risk population" for mental health difficulties.
Their survey on 787 international students in an Australian university showed nearly two-thirds of respondents had a low or very low level of well-being during the pandemic.
The situation is not unique to Australia.
Research by Frontiers in Psychiatry notes 85 percent of 124 international students surveyed in the UK or USA had moderate-to-high levels of perceived stress, and 12 percent had moderate-to-severe symptoms of anxiety and depression.
A Lonely Experience
Clinical psychologist Isabella Choi who runs Australia's first online mental health project for Chinese international students in the pandemic told The Epoch Times that the increased levels of anxiety and depression among international students during COVID-19 were linked to social distancing,
"Especially those who maybe are in their first year of study where they haven't really had an opportunity to make friends or get to really know Australia," Choi said.
Do agrees, recalling the distress she felt during the time she was stuck in her rented Sydney inner-city apartment.
"It felt like the walls were closing in," she said. "Oftentimes I would go to the balcony and look at the sky, wishing I was a bird so I could just fly up high."
Luna Manandhar, an Australian international student from Nepal, also had similar issues. Manandhar, who is also the international officer at the University of Technology Sydney, said the first three months of the pandemic were challenging as she struggled to maintain herself after losing her job at a restaurant, her only source of income.
"I was like in the middle of the ocean," said the young Nepalese girl, "I didn't know what to do."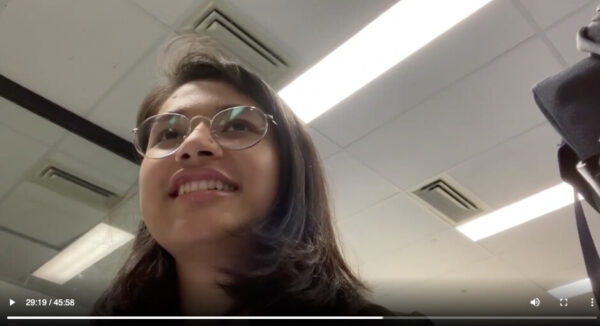 The Challenge of Speaking Out
The fact that only around 20 percent of the students were making use of mental health's support services makes it harder to solve the problem, the MDPI study pointed out.
Choi believed this is due to low mental health literacy and the stigma related to speaking about mental issues, especially in some Asian communities.
"Not many people know about what is depression or anxiety," Choi said, "And because people don't know what it means there's a lot of stigma around it so when someone is very depressed or anxious, then people think …maybe that person's crazy, what's wrong with them"
"And often they might take those symptoms…that they might notice [as] headaches or not being able to sleep, rather than reporting that they've been really down and really anxious about something," she said.
She believes the linguistic and cultural barriers also prevent overseas students from seeking help.
"They might not actually feel very comfortable talking to someone in English about how they feel," Choi said.
Her online interactive mental health project for Chinese international students, she said, is the first project in Australia to use Chinese language, sayings and metaphors to communicate with students.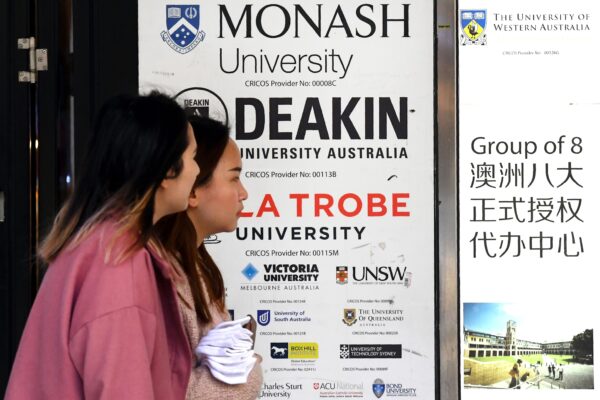 Meanwhile, Do was more pragmatic about how she herself sought help, noting that talking to friends and maintaining positive thinking help. She also found having spiritual support was also beneficial  as it made her "realise everything that I'm going through now is so minor."
"Actually I think for many people, they don't need any detailed instructions, all they need is just someone who can listen to them," Do said."I also try to reflect on myself to see where I did wrong, try not to put blame on external factors and instead look for ways to improve next time," she said.
Manandhar said Australia's world-class education and its English-speaking environment also make this country one of the best places to study in.
"I have not regretted coming to Australia, because that was something that I've always wanted to [do]," she said.