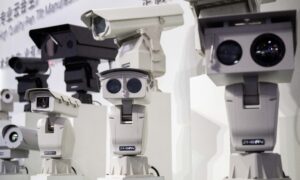 Chinese surveillance appears in the West. A popular overseas Chinese restaurant is using security cameras to watch customers as they eat. The recorded footage then gets sent to Chinese authorities.
A Chinese state-run media is expanding its reach across the globe. But one group is putting a stop to its ambitions.
A sweeping bill that's just been approved by a U.S. Senate committee pushes for a harder stance against the Chinese Communist Party
An 11-year-old girl in China is begging for help. She says authorities have forcibly destroyed her home.
A car bomb at a hotel in Pakistan kills four people. It's the same hotel where the Chinese ambassador to Pakistan stayed. The building is home to billions of Chinese investment dollars, as part of Beijing's Belt and Road Initiative.
Subscribe to our YouTube channel for more first-hand news from China.
For more news and videos, please visit our website and Twitter.