President Joe Biden on Thursday vowed to cut U.S. greenhouse gas emissions by 50 percent from 2005 levels by 2030.
Biden will officially announce the new target during a virtual summit with 40 world leaders, including the heads of China and Russia, the White House announced.
The new target essentially doubles the previous goal, established under former President Barack Obama in 2015 when he entered the United States into the Paris climate agreement.
The new target "is part of the President's focus on building back better in a way that will create millions of good-paying, union jobs, ensure economic competitiveness, advance environmental justice, and improve the health and security of communities across America," the White House said.
Former President Donald Trump removed America from the climate pact, choosing a different path towards sustainability. Emissions dropped during Trump's time in office, but some believed the decrease was too small and have been pressuring Biden to take more drastic action.
The United States rejoined the Paris agreement on Biden's first day in office and he has said he wants the country to achieve net zero emissions by 2050. Net zero means all greenhouse gas emissions are balanced by an equal amount of greenhouse gas removal.
Biden administration officials said they analyzed how every sector can cut pollution and consulted with stakeholders, including unions, business leaders, and governors.
Among the efforts will be reducing pollution by cutting tailpipe emissions and boosting the efficiency of vehicles while providing support to industries to use hydrogen to power facilities.
Biden has elevated climate to a top priority during his time in office, tapping former Secretary of State John Kerry as a climate czar and emphasizing the climate in his recently unveiled infrastructure proposal through provisions like funding for electric vehicle charging stations and the solar sector.
The Energy Information Administration projects that at the present pace, so-called renewables such as wind and solar will produce 42 percent of America's energy in 2050.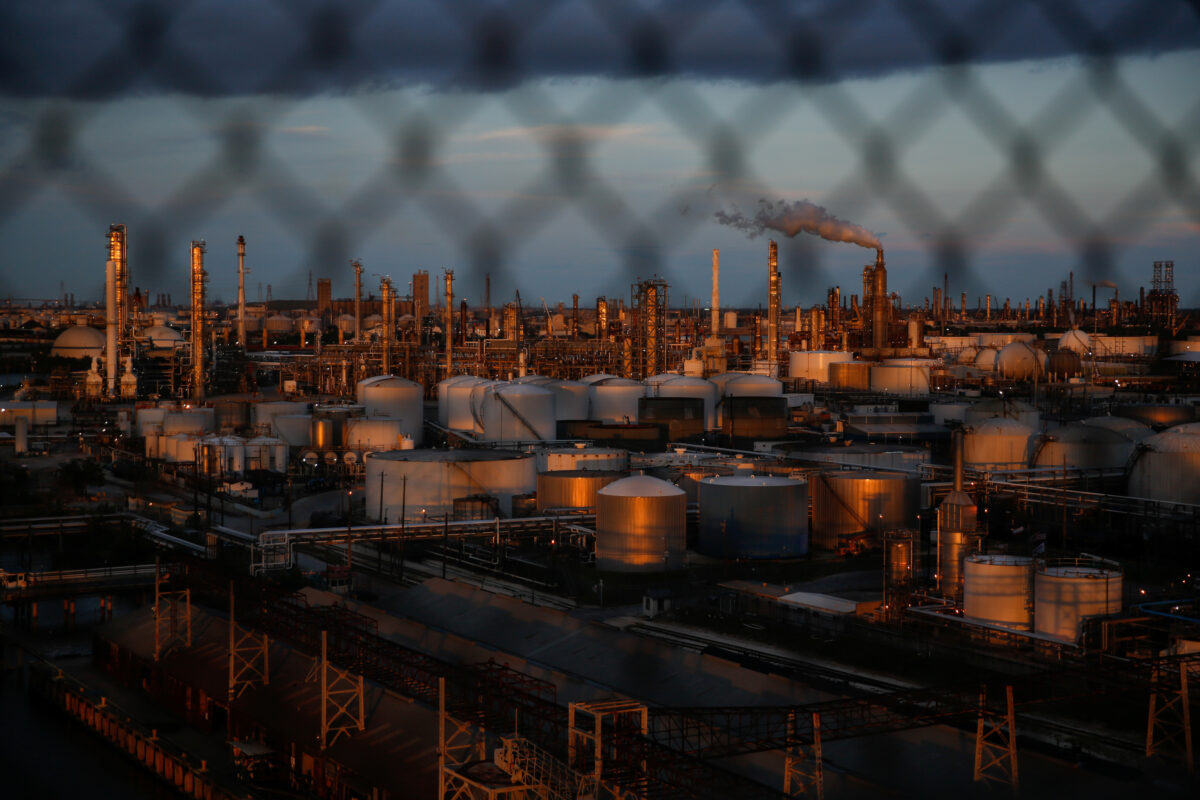 "The U.S. is back in the game," Gina McCarthy, a climate adviser to Biden, told an NPR podcast this week. "They're not wrong that we have lost some time. But frankly, the U.S. is looking at this as a tremendous opportunity to shift to clean energy. And we would hope that China and our other countries would look at it similarly."
Following Biden's announcement, Japanese officials pledged to cut greenhouse gas emissions by 46 percent by 2030 from 2013 levels, media in Japan reported.
Worldwide, emission levels are on track to surge by 1.5 billion tons, the second-largest increase in history, this year, according to the International Energy Agency, a group established in Paris that is primarily funded by the United States and Japan.
The Environmental Defense Fund was among the groups and individuals reacting positively to the new emissions target.
"The message from the White House is clear: The United States is ready to go all-in to beat the climate crisis. This target aligns with what the science says is necessary to put the world on the path to a safer climate, and vaults the U.S. into the top tier of world leaders on climate ambition. And it's backed up by numerous analyses demonstrating that it can be met through multiple pathways using existing technologies," Nathaniel Keohane, senior vice president for climate at the nonprofit, said in a statement.
Others weren't so sure.
"President Biden's decision to force America back into the Paris Climate Accord and increase our commitments could severely hamper our global competitive edge to the benefit of the Chinese Communist Party, the world's top carbon polluter," Rep. Cathy McMorris Rodgers (R-Wash.), the top Republican on the House Energy and Commerce Committee, said in a statement.
"What the Left refuses to acknowledge is America already leads the world in reducing carbon emissions. This leadership—driven by innovation and free-market strategies—must continue without tying us to pie-in-the-sky mandates either through the Paris Climate Accord or the rush-to-green climate regulations that will destroy our jobs, raise the cost of living, threaten people's livelihoods, and take us back to the dark ages," she added.
Reports of Biden planning to pledge a new target emerged earlier this month.
To continue to reduce emissions, the administration needs to include nuclear energy in the framework, according to the Nuclear Energy Institute, a lobbying group.
"I'm excited to see what comes out of the summit as more leaders press for serious action on climate. Serious action on climate, though, means valuing nuclear alongside wind and solar," Matt Crozat, the institute's senior director of strategy and policy development, said in a statement. "Any meaningful plans to drastically reduce carbon emissions must include nuclear energy—which provides reliable, carbon-free electricity 24/7—as part of the technologies to achieve that vision."
Another lobbying group, the American Petroleum Institute, noted that the natural gas industry was credited for some of the decrease in emissions from 2018 to 2019.
"This decrease was driven largely by a decrease in emissions from fossil fuel combustion resulting from a decrease in total energy use in 2019 compared to 2018 and a continued shift from coal to natural gas and renewables in the electric power sector," the Environmental Protection Agency said in a summary of its annual report on emissions, published this month.