In every sound of the violin there is the breathing of its trees.
—Antonio Stradivari, luthier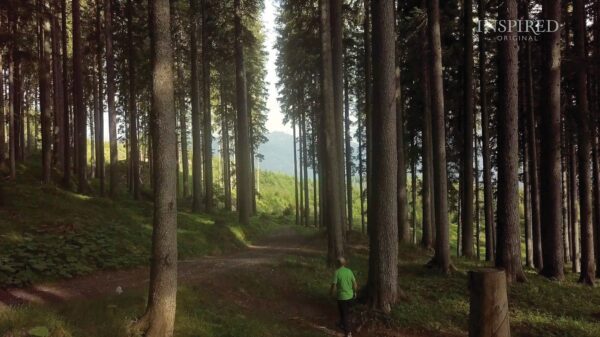 The story of the world's greatest violins begins in the musical woods nearly 400 years ago. Standing high atop the Italian Alps, at an altitude of over 5,575 feet, the magical spruce trees grow very slowly. Having endured the bitter cold, these trees only grow for a few months per year, resulting in denser, more consistent wood.
In the musical forest, the altitude and climate have been orchestrated to produce timber that resonates with an unusually clear and consistent tone. Renaissance luthiers (artisan instrument makers), such as Antonio Stradivari, handpicked the trees that would later become the finest instruments known to man.
Inspired Original's short film "Violino" reveals the intimate construction of a violin and how a masterpiece is created when cosmic timing, nature, and man are in harmony.
"If we want to go towards the future, we must know where we came from."
—Davide Negroni, luthier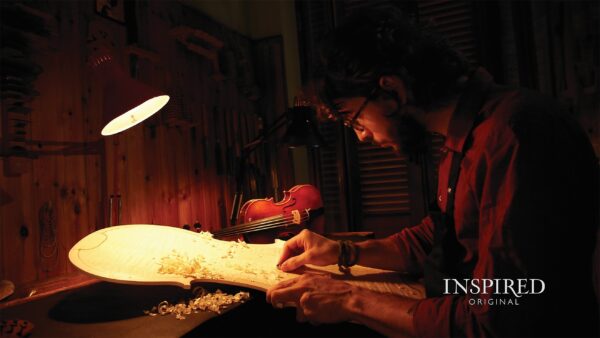 Antonio Stradivari is heralded as the greatest luthier known throughout history. He constructed nearly 1,100 stringed instruments between the late 1600s and the mid-1700s in Cremona, Lombardy (present-day Italy). The golden period for Stradivari violins was from 1700 to 1725, when Stradivari produced his finest masterpieces. About 650 of those instruments have survived.
Many current violin models are constructed from Stradivari blueprints, but while the majority of violins manufactured today come from factories, there are still luthiers dedicated to keeping the tradition of Stradivari alive and preserving the art for generations to come.
It takes roughly 250 hours of calm focus to build a violin by hand. "You have to live with yourself and your emotions all day long," says luthier Davide Negroni in "Violino," "it's a world where a lot of patience is required."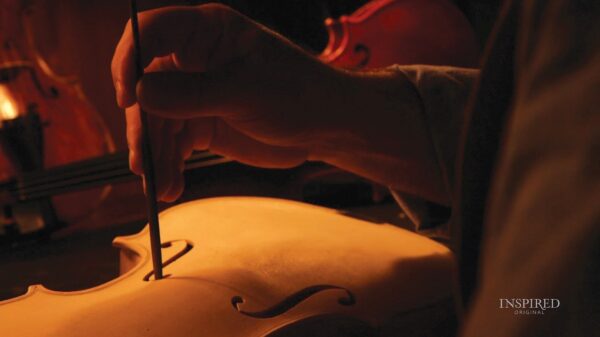 Stradivari is said to have been a man who was never satisfied, yet the first time he heard his instrument, he smiled. A violin can be an exquisite work of art, but it remains as such until it is played—only then can it truly fulfill its purpose, enabling the musical tree from which it came to sing.
In most cases, it can take more than 10,000 hours of practice for a person to master any skill. For the magical spruce trees, it takes from 150 to 200 years of growth before their wood can be harvested for the creation of violins. The tale of a Stradivari violin begins and ends with patience. A violin's entire journey, from construction to performance, is characterized by the cumulative efforts of sacrifice, perseverance, craftsmanship, and dedication.
Inspired Original is a platform that aims to build a strong community supporting traditional arts, culture, and education. Their mission is to enrich lives by fostering an understanding of the universal values inherent to traditional arts. "Violino" is currently available for streaming online (InspiredOriginal.org).