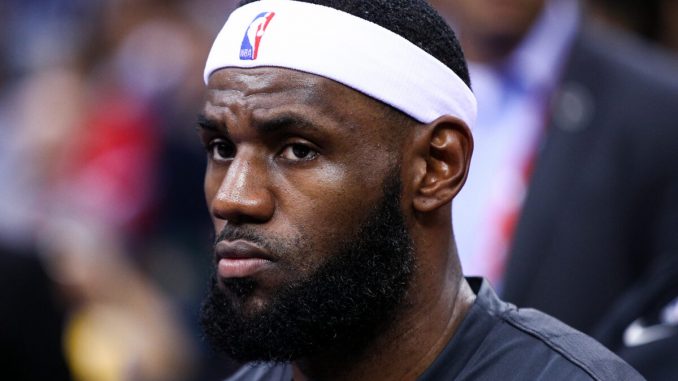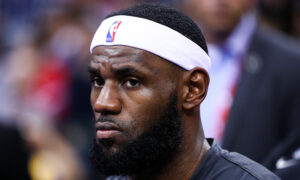 A police officer in Los Angeles has reached out to LeBron James in relation to a post the LA Lakers star shared on social media about a police-involved shooting that happened in Ohio.
LAPD Officer Deon Joseph noted in a lengthy post on Facebook that James's understanding of policing is "so off base and extreme" and hopes he will have a conversation with an officer instead of constantly painting such a diverse group with a broad brush.
"Your current stance on policing is so off base and extreme. Your tweet that targeted a police officer in Ohio who saved a young woman's life was irresponsible and disturbing," he wrote.
"It showed a complete lack of understanding of the challenge of our job in the heat of a moment. You basically put a target on the back of a human being who had to make a split-second decision to save a life from a deadly attack."
Joseph's message was related to a shooting incident that happened shortly before a jury in Minneapolis convicted former police officer Derek Chauvin for second and third-degree murder as well as manslaughter in the police custody death of George Floyd.
James wrote in the since-deleted post on Twitter in full captions: "YOU'RE NEXT," along with a picture of Columbus Police Officer Nicholas Reardon, who fatally shot a teenager who was engaged in a fight with another girl.
Body camera and surveillance footage of the incident showed that the girl, identified as 16-year-old Ma'Khia Bryant, was armed with a knife and appeared to be on the verge of stabbing the other girl at the time Reardon fired at her. She was hospitalized with critical injuries and later died.
James, 36, who has frequently posted about alleged racism and police misconduct, deleted the tweet amid backlash from some in his 49 million follower base.
James claimed he took the post down because it was "being used to create more hate," saying he is tired of black people being shot by police.
"This isn't about one officer," he wrote. "it's about the entire system and they always use our words to create more racism."
I'm so damn tired of seeing Black people killed by police. I took the tweet down because its being used to create more hate -This isn't about one officer. it's about the entire system and they always use our words to create more racism. I am so desperate for more ACCOUNTABILITY

— LeBron James (@KingJames) April 21, 2021
Sen. Tom Cotton (R-Ark.) has also criticized James, saying his recent message on social media about policing in the United States is "inciting violence" and "disgraceful and dangerous."
Joseph, who is black, called out James in his message.
"You said you took your tweet down because you did not want it to be used for hate, when the tweet itself was the embodiment of hatred, rooted in a lack of understanding of the danger of the situation," the officer wrote.
"This division and hatred must stop," he added. "It's clear based on rising crime in marginalized communities that cops and the community need to build bridges to save lives on all sides. That cannot be done through the demonization of any group of people."