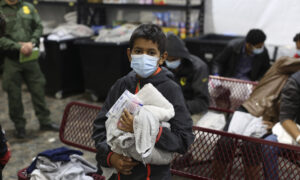 Facts Matter (April 21): Foster Parents Asked to Take In Unaccompanied Minors From Central America
Foster parents in California are being asked if they can take in unaccompanied Central American children who have recently crossed the southern border.
Automated emails and phone calls from the state's Community Care Licensing Division (CCLD) have asked foster parents if they can take anywhere from one to 26 or more children.
Facts Matter is an Epoch Times show available on YouTube.
Follow Roman on Instagram: @epoch.times.roman