Former President George W. Bush says he is concerned that President Joe Biden's decision to withdraw all U.S. troops from Afghanistan by Sept. 11 could harm women and girls in the long run if the "brutal" Taliban returns to power.
Biden announced the withdrawal of U.S. troops from the region on April 14, saying that it is now "time to end America's longest war" and "time for American troops to come home," noting that the Sept. 11, 2001, attacks in New York City "cannot explain" why U.S. soldiers should remain in the Central Asian country.
"My first reaction was, wow, these girls are going to have real trouble with the Taliban," Bush told NBC's "Today" on Tuesday. "A lot of gains have been made, and so I'm deeply concerned about the plight of women and girls in that country."
"I think the administration hopes that the girls are going be OK through diplomacy. We'll find out. All I know is the Taliban, when they had the run of the place, they were brutal," the former president said.
The war in Afghanistan began on Oct. 7, 2001, less than a month after the Sept. 11 attacks, when Bush was president.
The move to drawdown combat troops in Afghanistan was first manoeuvred by former President Donald Trump last year, with a May 1 deadline. Trump outlined an agreement with the Taliban, saying troops would withdraw from from the region in exchange for a promise from the Taliban for a reduction in violence, counterterrorism guarantees, and a pledge to kickstart intra-Afghan peace talks.
The president hasn't yet specified whether special operations troops will remain in Afghanistan. As of this year, as many as 1,000 special operations forces are reported to remain in the region.
Biden said last week that he made the decision to pull U.S. troops out of Afghanistan after consulting with Bush, Vice President Kamala Harris, top military leaders, and lawmakers.
Former Secretary of State Mike Pompeo, who was a member of the team negotiating the nation's exit strategy with the Taliban under Trump, said last week that Biden is doing the "right thing," but stressed that it matters how the Biden administration executes the plans.
Pompeo told Fox News' "America Reports" that Biden administration's tactics, decisions, timing, and execution regarding the drawdown of combat troops in the region beginning May 1 will be key.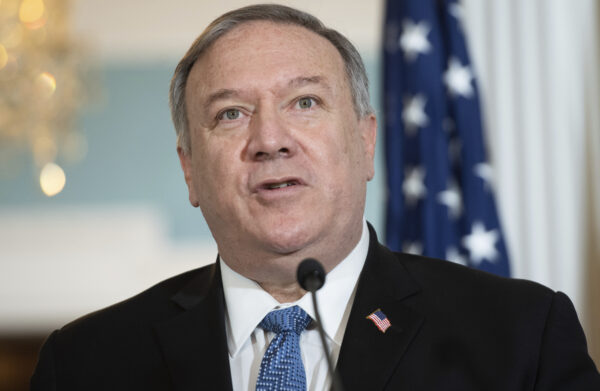 "We need make sure to have our European partners on board … and then the Taliban have an important decision to make. [They] have to decide if they want to be part of a pariah state and cause lots of trouble, or if they want to be part of a solution in Afghanistan," he said.
He added, "It's a long shot that they'll choose that choice but it would be the right thing for them to do, and in the event that they choose otherwise, the United States still provides billions of dollars in assistance to Afghanistan, and we ought to make that assistance contingent on the decisions of all Afghan leaders getting it right."
Biden has said that the United States will continue to provide security assistance to Afghanistan's army, adding that if the Taliban attacks, U.S. troops will defend themselves with "all the tools available."
In a surprise visit to Afghanistan on April 15, Secretary of State Antony Blinken also warned that the Taliban should understand that any attack on U.S. forces as they withdraw would be met with force.
"It's very important that the Taliban recognize that it will never be legitimate and it will never be durable if it rejects a political process and tries to take the country by force," Blinken told reporters.