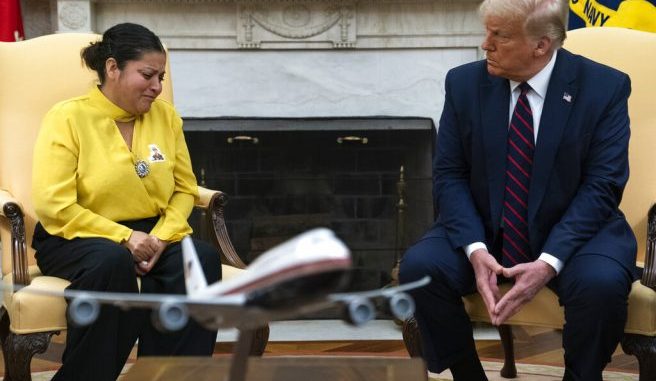 OAN Newsroom
UPDATED 12:40 PM PT — Thursday, July 30, 2020
President Trump has reaffirmed the story of murdered Fort Hood soldier Vanessa Guillen will not be swept under the rug. The president met with Guillen's family in the Oval Office on Thursday, where he announced the FBI and DOJ are conducting an investigation to get to the bottom the incident.
"We didn't want to have this swept under the rug, which could happen," he added.
Guillen disappeared from the base in April and was found two months later murdered by a fellow soldier. Investigators believe the 20-year-old may have been harassed prior to her death.
During the meeting, Guillen's family introduced a bill to help victims of sexual harassment. The legislation would reportedly provide a help hotline for alleged victims.
"I don't know a person in the world that doesn't think that this is the greatest thing on earth," stated attorney Natalie Khawam. "Everybody thinks it's time."
President Trump also promised to ensure Guillen's family receives her remains from the military, so they can hold a proper funeral.
"If I can help you out with the funeral, I'll help you out financially," he added.