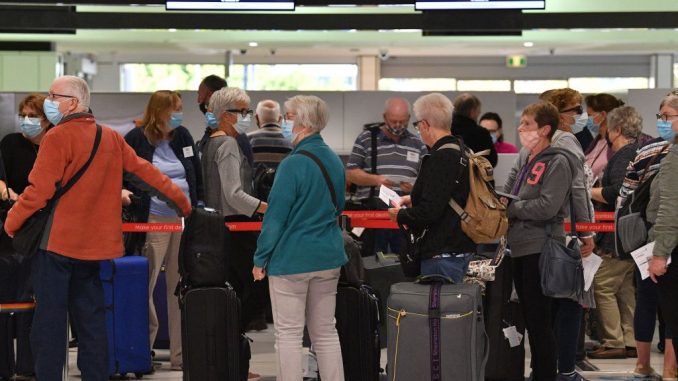 Australians who choose to travel onwards from New Zealand to other destinations through a loophole in the newly-opened trans-Tasman travel bubble could face prison under new biosecurity legislation.
On Monday, a change to the Biosecurity legislation warns that Australians may face a "civil penalty" if they travel onwards from New Zealand to other countries.
According to the Australian Parliament website, people who break the rules will face five years in prison and/or a $63,000 fine, which explains the legislation.
"A person who intentionally engages in conduct that contravenes a requirement or a direction commits a criminal offence punishable by a maximum penalty of imprisonment for five years and/or a fine of 300 penalty units ($63,000)," it says.
While Australians cannot travel outside the country without an exemption except for travelling to New Zealand, the New Zealand officials said they would not stop Aussies from leaving the nation.
A New Zealand Customs spokesperson told 9News that they have no power to stop Australians from travelling out of New Zealand.
"This is a domestic issue for the Australian Government's Department of Immigration and Border Protection," the spokesperson said. "The New Zealand Customs Service has no role or power to prevent the further departure of Australian citizens to overseas destinations from New Zealand."
Unlike Australians, who are banned from travelling internationally since March 2020, the kiwis are only advised not to do so.
Australians who want to travel through New Zealand to other destinations must apply for an outward travel exemption and face the potential risk of not returning home, a spokesperson for the Australian Border Force told 9News.
"Those who travel onwards from New Zealand to another international destination must be aware that returning to Australia or New Zealand may be difficult due to the current restrictions on passenger numbers and the availability of flights.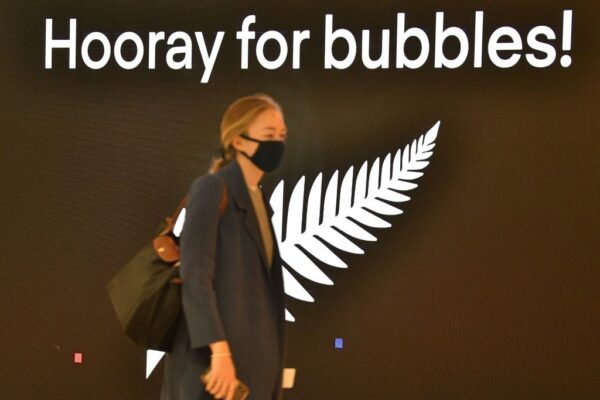 Over 100,000 Australians were granted an exemption to leave the country between March 25 and Dec. 31, 2020. Reasons for the exemptions include lengthy overseas trips, business travel and family matters.
A further 34,000 Australians are still trying to return to Australia due to the restrictions on returning travellers.
Meanwhile, a worker at Auckland airport, New Zealand has tested positive for the CCP Virus just one day after the travel bubble opened, raising concern over the safety of the bubble.
However, officials of both countries have assured the public that the case would not affect the newly opened travel bubble.
Jacinda Arden, the New Zealand Prime Minister, told reporters that "all signs" indicate that the case was not related to new Australian arrivals. She also said she did not think it would shut down the travel bubble with Australia.
Health officials in Tasmania also said they did not expect the first flights between the state's capital city Hobart and New Zealand, which was scheduled for Thursday, to be affected by the new case.
Mark Veitch, Tasmania's director of public health, said state health officials would meet with their NZ counterparts this afternoon to discuss the latest information.