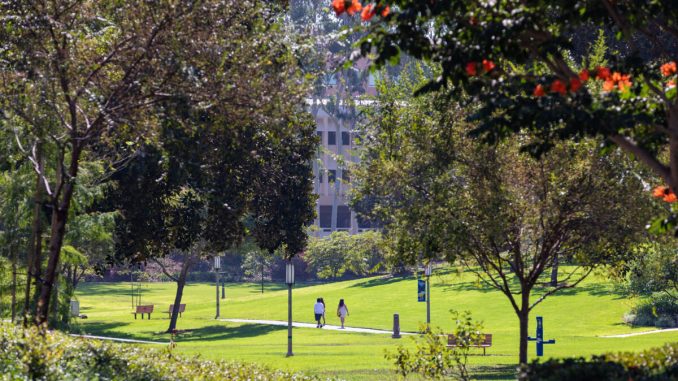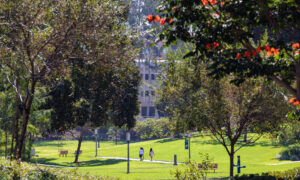 The University of California–Irvine (UCI) has begun instituting back-to-campus plans for employees and students.
The transition to in-person classes will be managed in phases, with the first transition to start July 1, the university said. It plans be fully operational for in-person instruction by Sept. 1, assuming the "large majority" of employees and students are vaccinated.
"Our next chapter will focus on the needs of our community, utilizing innovative solutions to create a UCI experience that is more satisfying, productive and supportive," Chancellor Howard Gillman said in a press release.
He continued, "During the coming days and months, continuing through the summer in preparation for fall, we will be releasing more information about our next steps. Some of the plans build on our pandemic experiences, such as a hybrid workplace and flexible coursework, while others may be completely new. The common thread is that our new day will be designed collectively for our campus community and our stakeholders."
Despite vaccinations, facial coverings and social distancing will be required on the campus, though the university said the campus will be notified when these protocols are amended.
Students, faculty, and staff who are unvaccinated or those involved in athletics and other groups must undergo asymptomatic testing in the fall.
The majority of teaching will take place in-person, though UCI will assist faculty members when their students are unable to be on-campus for a variety of reasons. All general classrooms will be outfitted with technology to support all instructional methods.
"Many of us have enjoyed the benefits of remote work and collaboration, while others long for greater in-person interaction," Gillman said. "We plan to provide the opportunities for freedom to have both—virtual and physical, remote and local, digital and analog—blended in a way that advances excellence."
The university's newly-named provost and executive vice chancellor, Hal S. Stern, said he looks forward to bringing the campus back to near-full engagement.
"As employees and students begin transitioning back to the campus, the well-being and success of the UCI community is the top priority, and we intend to offer our students, faculty and staff a healthy and supportive environment that encourages their best work," Stern said in a press release.
Stern was serving as interim provost and vice chancellor since March 2020, before he was permanently  appointed to the position April 16.
The new position makes him UCI's chief academic and operating officer, where he will assume responsibility for the university's teaching and research enterprise. This includes 14 different schools, more than 4,000 faculty members, and 224 degree programs, according to UCI.
Stern has been with UCI since 2002 and founded the Department of Statistics.
"I'm honored to have been chosen to remain provost and executive vice chancellor at one of the country's top public research universities," Stern said. "As the campus and society emerge from the many challenges of the past year, we will continue on our ambitious path to reach new heights of excellence and social impact."