The technology we use to gather information and connect with others is more important than ever in this time of pandemic, and one Florida teenager is helping seniors in his community catch up.
Sam Friedman, a 17-year-old high school student in West Palm Beach, Florida, has always been the tech-savvy member of his family, helping his aunts, uncles, and grandparents with everything from phones to televisions to computers.
Over time, Friedman realized that there were many other seniors in his community who didn't have somebody like him to help them with their technical difficulties. In an effort to address this need in his community, he founded South Florida Tech for Seniors in 2019.
In the early days of the organization, Friedman would go to local synagogues by himself and offer his expertise. Today, South Florida Tech for Seniors has about 40 student volunteers. The organization has gone from working with just a couple of seniors to sometimes receiving 300 tech assistance requests a week.
"We're trying to expand and to help as many of them as possible," Friedman said.
Information and Connection
Before the pandemic, Friedman and volunteers would work with seniors in person. South Florida Tech for Seniors is still offering individual support, and the elderly are calling their phone line, which is the easiest option. Seniors with some technological ability can request help through the organization's website. All services are free of charge.
South Florida Tech for Seniors offers a variety of services including help with email and Facebook. Since the pandemic began, the main request for assistance has been how to use Zoom.
"A lot of people are really looking to learn how to use Zoom, and use that to stay connected with their friends and family," Friedman explained.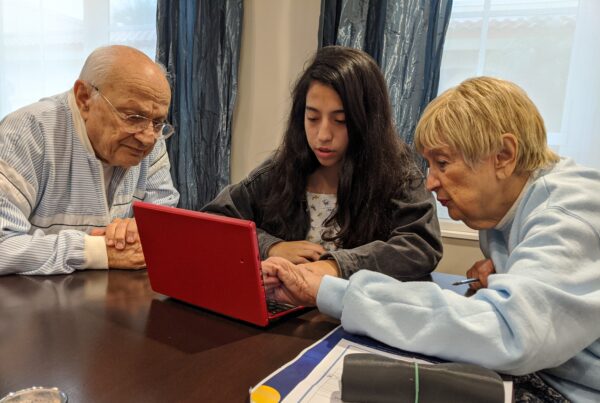 Friedman always tries to empathize with the people he works with.
"One of the things I always try to keep in mind is to try to see the issue from their perspective. I realize that most of this stuff is not really made with them in mind," Friedman said. "I think once you take a step back and realize where their frustration is coming from, you can try to be more understanding."
The Tech Reckoning
For most seniors, getting online and using devices has been the only way to connect with friends and family, and access critical information. Friedman says that while many people had resisted modern technology, the pandemic has forced them to reconsider.
"All of the sudden, you couldn't say no to it anymore. It was the only option for communication and access to information, and particularly for a lot of these seniors; they're often the most isolated out of anyone," Friedman said. "Now all of the sudden with this pandemic when nobody is even allowed to come see them, being able to use the technology is even more important than it ever was before."
South Florida Tech for Seniors provides assistance over the phone, via Zoom, and can remotely access computers. Seniors with hardware issues such as a faulty computer battery can even drop off their devices for repair. The organization also features a number of video tutorials as part of its "Tech Tip Tuesday" series.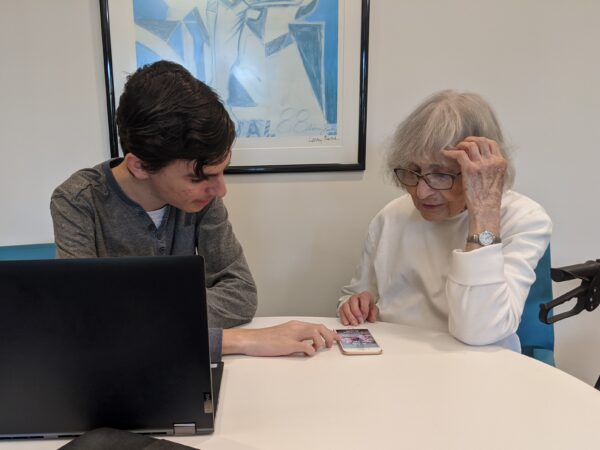 While Friedman has been in the teacher role, he's also learned from the seniors he works with. His work has made him look at issues from a different perspective, and he's learned how to explain complex topics in simple terms. He's also gained a greater appreciation for human connection, especially during the pandemic.
Friedman plans to continue with South Florida Tech for Seniors after he leaves high school and will pass on responsibilities to his younger siblings and volunteers. He'd also like to expand the organization's efforts outside of West Palm Beach. He plans to attend college and will likely study computer science and technology. Ultimately, he'd like to start his own technology company.
Modern technology has opened a whole new world of possibilities, from connecting with people around the world on Facebook to the NASA Perseverance rover transmitting video footage of the Red Planet back to Earth, Friedman said.
"The opportunities for what you can do with technology really are endless, and I think it takes people who know how to use that technology to be able to make a difference with it."