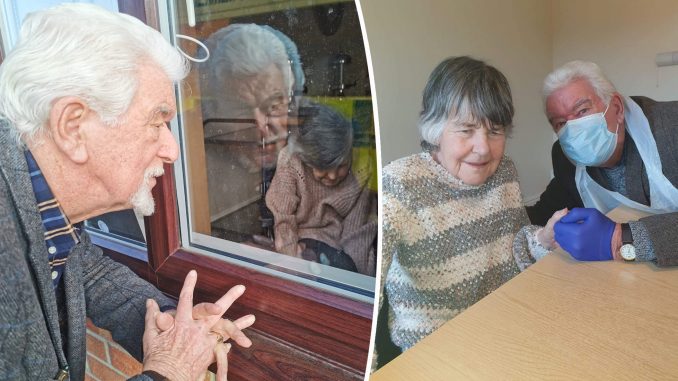 An elderly husband finally got the chance to hold the hand of his wife of 54 years after only being able to see her through the window of a care home for eight months.
Terry Megeary, 74, said he cried when he shared the tender moment with Lynne in a care home in Hull, East Yorkshire, England, on March 9 after restrictions on visits were lifted.
He hopes the window visits are now a thing of the past and cannot wait to book another visit to be with his soulmate, who suffers from dementia.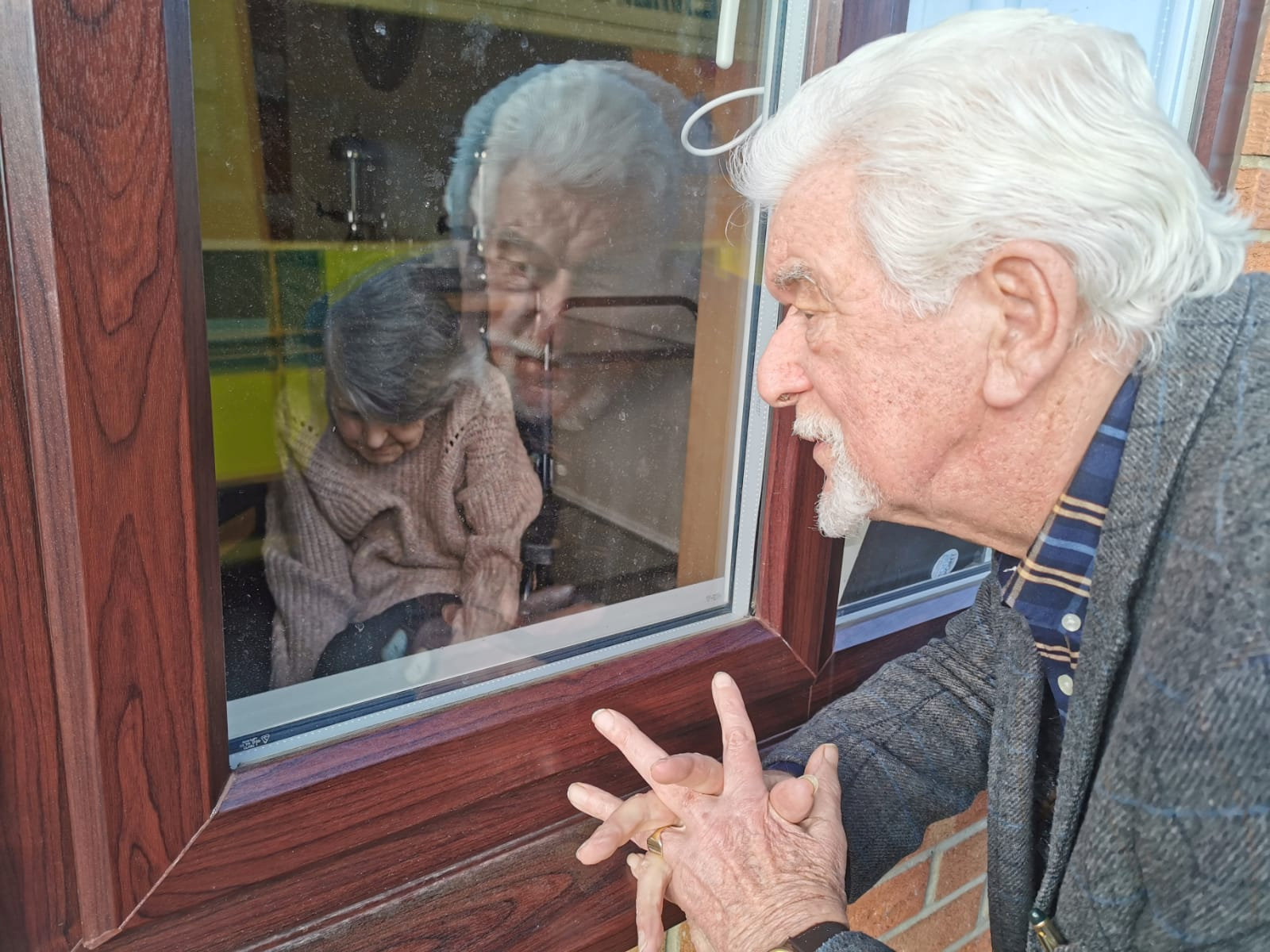 Terry said: "It was lovely, I went in and just got hold of her hand. I had a little cry when I went in and I cried when I left, but all in all, it was just nice to sit with her.
"We had to use the telephone and use WhatsApp calls when we did the window visits. Lynne has a tablet but she thinks it's a book.
"Hopefully that's gone now and there'll never be another window visit.
"I'm already in discussions with the home for my next visit."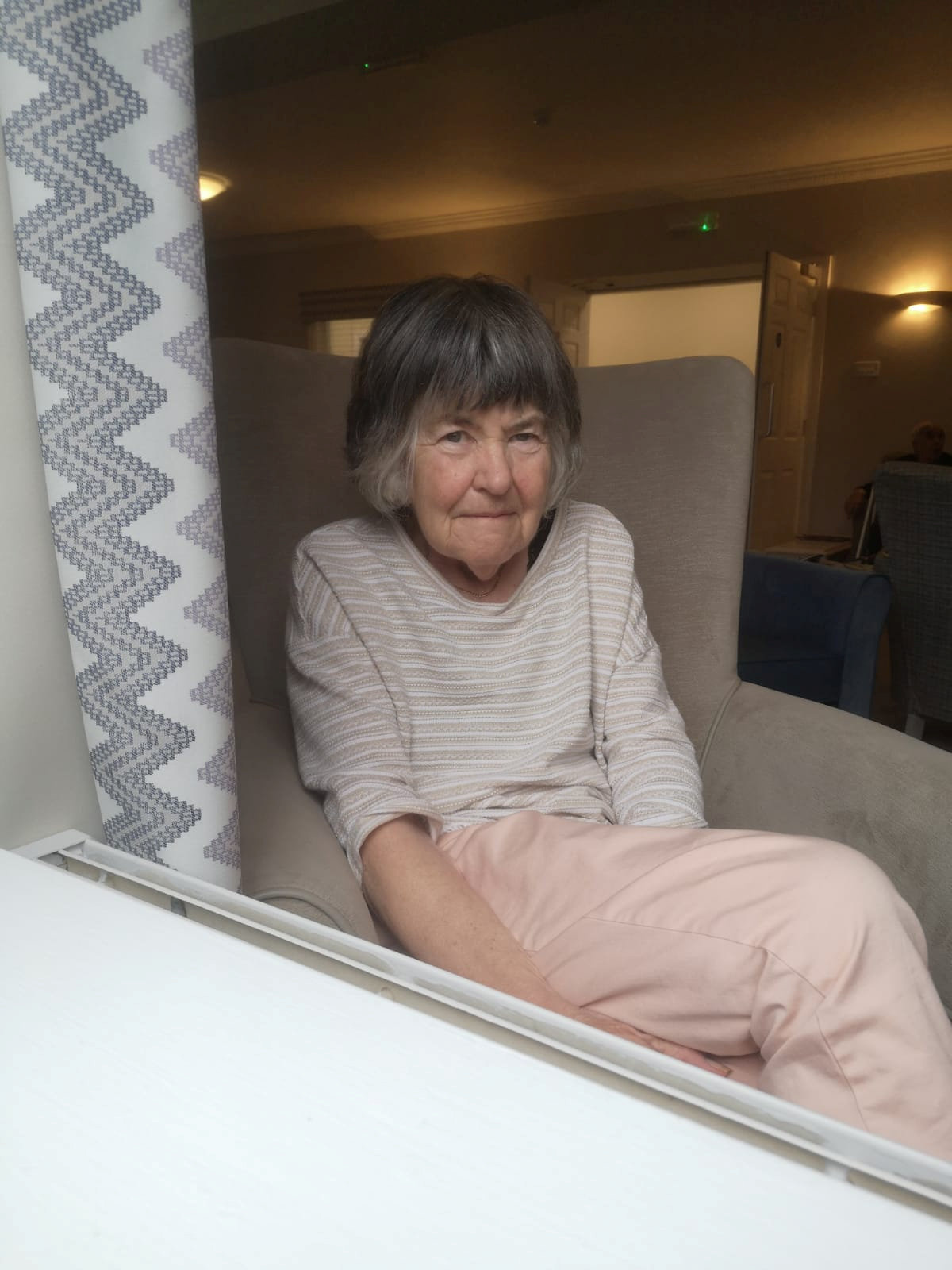 Terry had to do a lateral flow COVID-19 test to be granted access to the care home. Once inside, he was able to spend 35 minutes with Lynne.
Lynne was diagnosed with dementia in March 2017 after a year of tests. Tragically, her condition has taken such a toll on her wellbeing that she no longer recognizes Terry. But the loving Terry is grateful for the precious time he can spend in her company.
"I spoke to her and told her things to try to get a reaction, but I couldn't. I spoke about memories of our holidays in Bulgaria," he said. "When I told her the grandchildren were hoping to see her soon, she said 'cake,' because she knows they bring cake."
"I was just glad to be able to sit with her. If she's happy in her own little world, I'm happy," he added.
"Hopefully from June 21, the whole world will be bouncing around and we can move freely. It will be great to not have to book a timed slot and just call ahead and visit when I like. That is something to look forward to. I've never seen her room where she lives."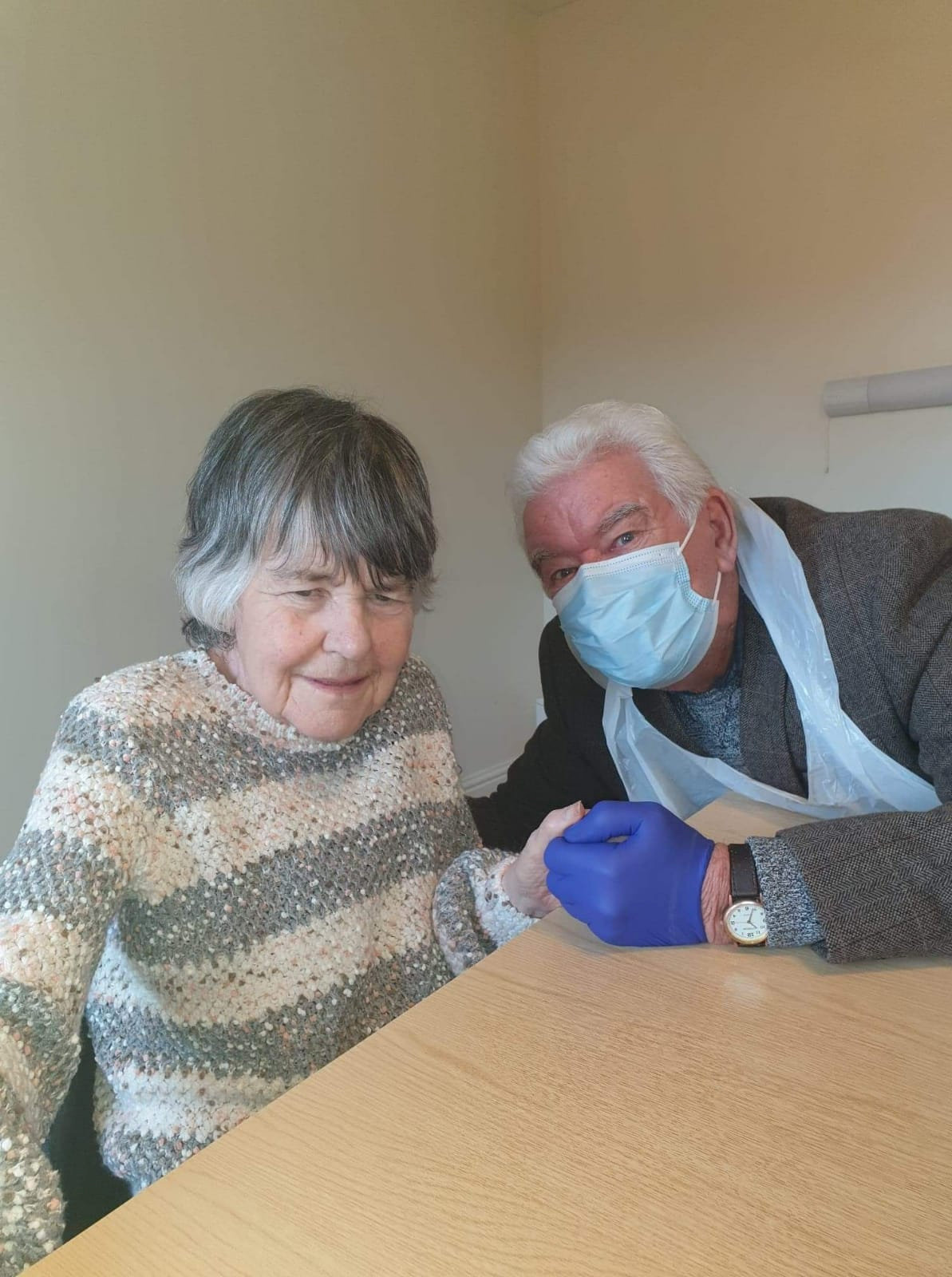 Terry cared for Lynne at their home for three years. But she moved into the care home in Hull last June after he could no longer cope—a decision he says broke his heart.
Since then, apart from a brief visit at Christmas, Terry has only been able to visit Lynne once a week for 20 minutes and speak to her using WhatsApp through a closed window.
Terry, who loves to cuddle a cushion with Lynne's picture on, calls the care home every day without fail to see how his wife is doing. He had to call the care home in advance and book a timed slot for his visit, but he hopes when all social distancing measures are lifted in June, he will be able to visit Lynne freely.
He is also hopeful that his other relatives, including his children and grandchildren, will be able to visit Lynne soon.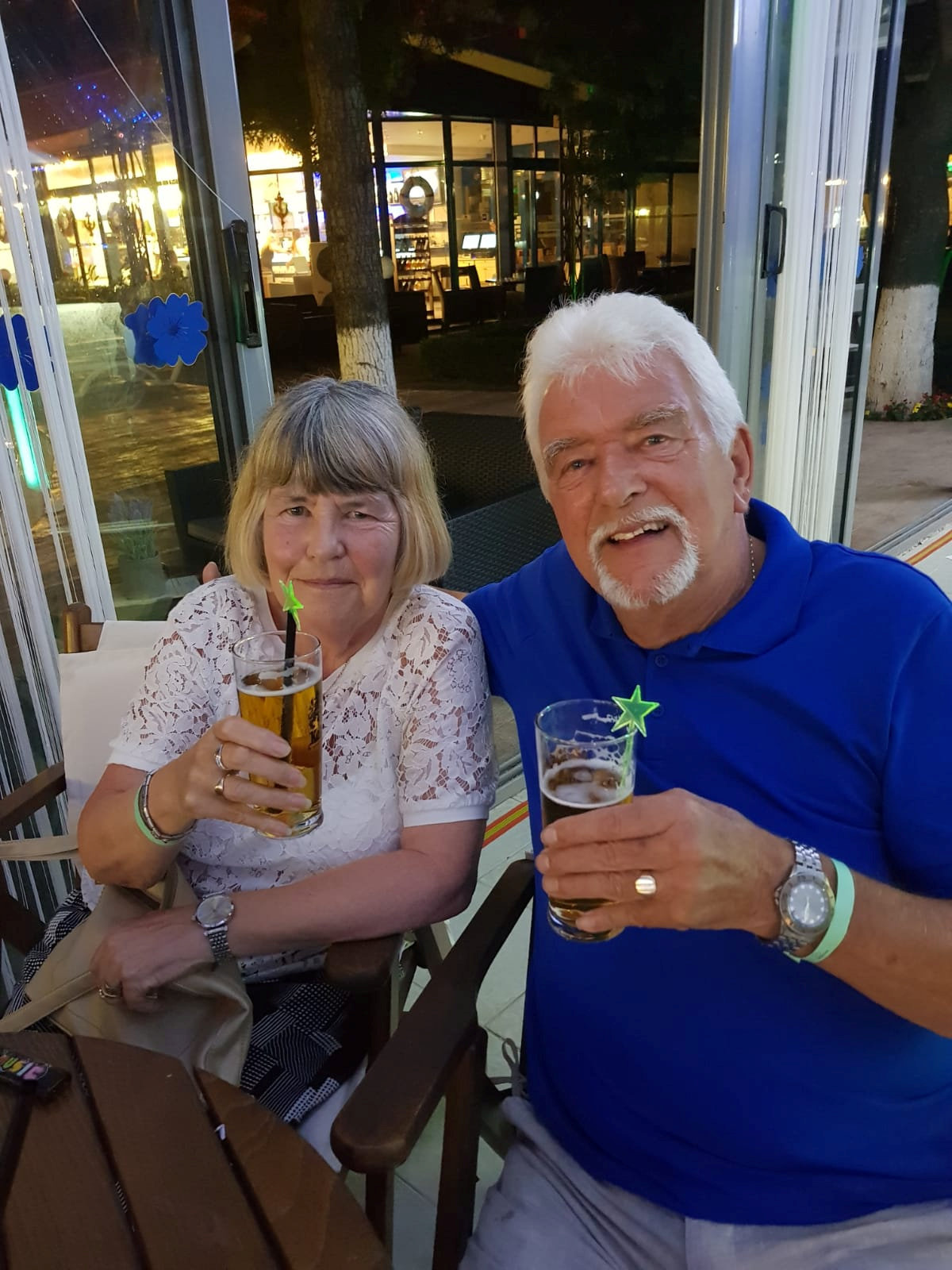 Terry said: "All the children and grandchildren are dying to see her. For now, you can only have one named relative visit residents, but they're looking forward to seeing her when they can.
"It's a very difficult time. You don't believe this could happen to you. She doesn't recognize anybody.
"Fifteen months ago, last Christmas we had all the children round and she was totally different. It's been heartbreaking to see the change in her. She has gone down a lot.
"I keep thinking, 'why did this have to happen to this lovely lady who never said boo to a goose? Why her and not me?'
"It's like a death, you have to be in that position to understand. You miss your partner. I still see her but the person she is now is not the person she was before she was poorly."
Epoch Times staff contributed to this report.
Share your stories with us at emg.inspired@epochtimes.com, and continue to get your daily dose of inspiration by signing up for the Epoch Inspired newsletter at TheEpochTimes.com/newsletter