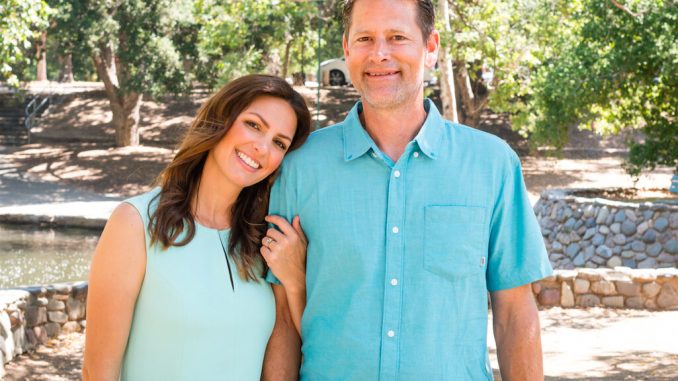 Foster parents in California are being asked if they can take in unaccompanied Central American children who have recently crossed the southern border.
Automated emails and phone calls from the state's Community Care Licensing Division (CCLD) have asked foster parents if they can take anywhere from one to 26 or more children.
Travis and Sharla Kall received a voice message and then a follow-up email in mid-March with the request.
"At first, it was just strange," Travis Kall told The Epoch Times. He thought it was a mistake until Diandra Causey, a friend and also a foster parent, confirmed with her agency that it was a request to foster unaccompanied minors who had recently crossed the border illegally.
"We were outraged. They're literally going to use the foster system to facilitate human trafficking," he said.
Causey's agency sent her a confirmation email stating that CCLD is "trying to address the needs of a record number of unaccompanied children who are arriving from Central America, who are escaping impossible situations such as poverty, violence, and natural disasters."
The email, which The Epoch Times obtained, adds that the agency will compile a list of its families and hopes to partner with the California Department of Social Services "in this endeavor."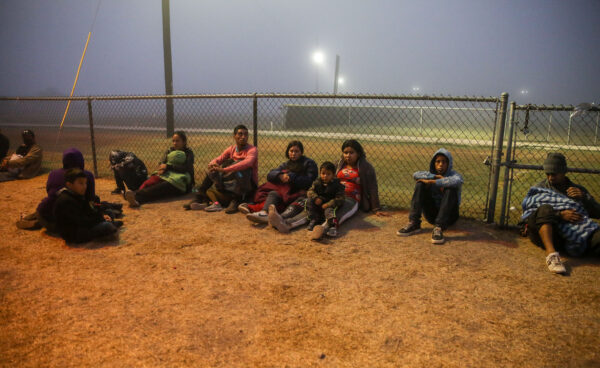 Unaccompanied minors—children under 18 who cross the border without a parent or guardian—have traditionally fallen under the purview of the Department of Health and Human Services (HHS) after being processed by Border Patrol.
During influxes of unaccompanied minors, HHS has operated as a proxy foster system, charged with placing children with a parent or sponsor in the United States—most often a parent or close family relative who already is in the country illegally.
On April 10, The Epoch Times talked to two boys from Honduras who had just crossed the U.S.–Mexico border into La Joya, Texas. One said he was 17, the other 13; they said their father was in South Carolina. Another group included a girl, 16, and two boys, aged 14 and 7; they said they were from Honduras and their father was in Houston.
"Parents living here will hire a criminal organization to bring their child into the country," former Acting ICE Director Tom Homan told The Epoch Times. He criticized the Biden administration for facilitating 18,000 family separations in March by dismantling border security measures.
The number of unaccompanied minors crossing the border illegally hit a record monthly high in March, with 18,663 children apprehended by Border Patrol—more than double that of February. April is projected to be higher still.
"We know 31 percent of women had been assaulted making that trip. We know children have been assaulted, we know there's children in the hands of criminal cartels, we know what happens to them … and it's just a travesty," Homan said.
By law, unaccompanied minors can't be returned to their home country unless they're Mexican or Canadian nationals (from contiguous countries).
The foster system, however, has usually been reserved for American children who are in dire circumstances and don't have a parent to look after them.
"That's why they're there, because they are in terrible situations," Travis's wife, Sharla Kall, told The Epoch Times. "They're sitting in a home being neglected. Perhaps, they're in a home with domestic violence, perhaps they're in a home with drug abuse."
She said foster parents are being placed "between a rock and a hard place" because there are currently 30,000 American children in the Los Angeles County foster system waiting for placement.
"We have children that are in horrible conditions right here, right here in our own neighborhoods," she said. "Someone loses a bed and it's not fair."
The majority of unaccompanied minors entering the United States are between the ages of 12 and 17, which is also the most difficult age group for finding foster care placements.
The California Department of Social Services said it sent out the initial survey to licensed children's residential facilities in response to a request from HHS. The department declined to respond to an Epoch Times query asking how many Central American minors it's trying to place in foster care.
The Kalls both said they believe they'd be fueling the human trafficking trade if they participated in the new initiative.
"Do I want to help them, yes. But I want to know why they're really here. I find it hard to believe that someone didn't traffic them here," Sharla Kall said. "There's no way that all of these kids came voluntarily. I can't fathom that. Not in the world that we live in, not when human trafficking is a $150-plus-billion industry."
Once an unaccompanied minor is placed into the foster system, they're automatically on a fast track to citizenship through a special immigrant juvenile status. The SIJ status provides a green card to individuals and entitles them to qualify for state sponsored programs, financial aid, transitional housing, and other supportive programs, according to the Los Angeles County Social Services website.
"If you're going to have the American people and their tax dollars supporting these children, then we deserve to know the plan. We deserve to know, are you throwing them into this special immigration status? Is that your goal?" Sharla Kall said. "Show me the plan and we will do it, because we are a great country and we are a great people. And we do care. But we deserve to know exactly what's happening. So that we can properly help."
Currently, the administration is spending at least $60 million per week on detaining more than 20,000 unaccompanied minors.
The Kalls, who are currently fostering 4-month-old twins, also run a nonprofit organization, Goods for Hope, that fights human trafficking.
"They're asking us to participate in the very thing that we're fighting against," Travis Kall said of the foster agency.
"American citizens need to call their congressmen and senators and tell them they don't want their money going to human trafficking."