In his first remarks after former police officer Derek Chauvin's conviction, President Joe Biden said while the verdict represents a step toward racial justice, more needs to be done by his administration and Congress.
"No one should be above the law, and today's verdict sends that message," Biden said during his address at the White House. "But it's not enough. It can't stop here. In order to deliver real change and reform, we can and must reduce the likelihood that tragedies like this ever can happen again."
The president called on the Senate to pass a police reform legislation dubbed the George Floyd Justice in Policing Act, which would ban controversial police tactics such as chokeholds and no-knock warrants, eliminate qualified immunity, and implement new standards to bolster accountability. The bill narrowly passed the House in early March and is sitting at the Senate. Democrats will need to convince at least 10 Republicans in order for it to succeed.
"We need Congress to act," the president said. "George Floyd died almost a year ago. There's meaningful police reform legislation in his name."
"I assured [Floyd's family] we're going to continue to fight for the passage of George Floyd Justice in Policing Act so I can sign the law as quickly as possible."
He also said that his Justice Department (DOJ), led by Attorney General Merrick Garland, is "committed to restoring trust between law enforcement in the community," while urging the Senate to confirm his two nominees, Vanita Gupta and Kristen Clarke, who have been tapped for high-ranking positions in the DOJ. Republicans are opposing their nomination over, arguing that the two nominees represent the "far-left radical agenda."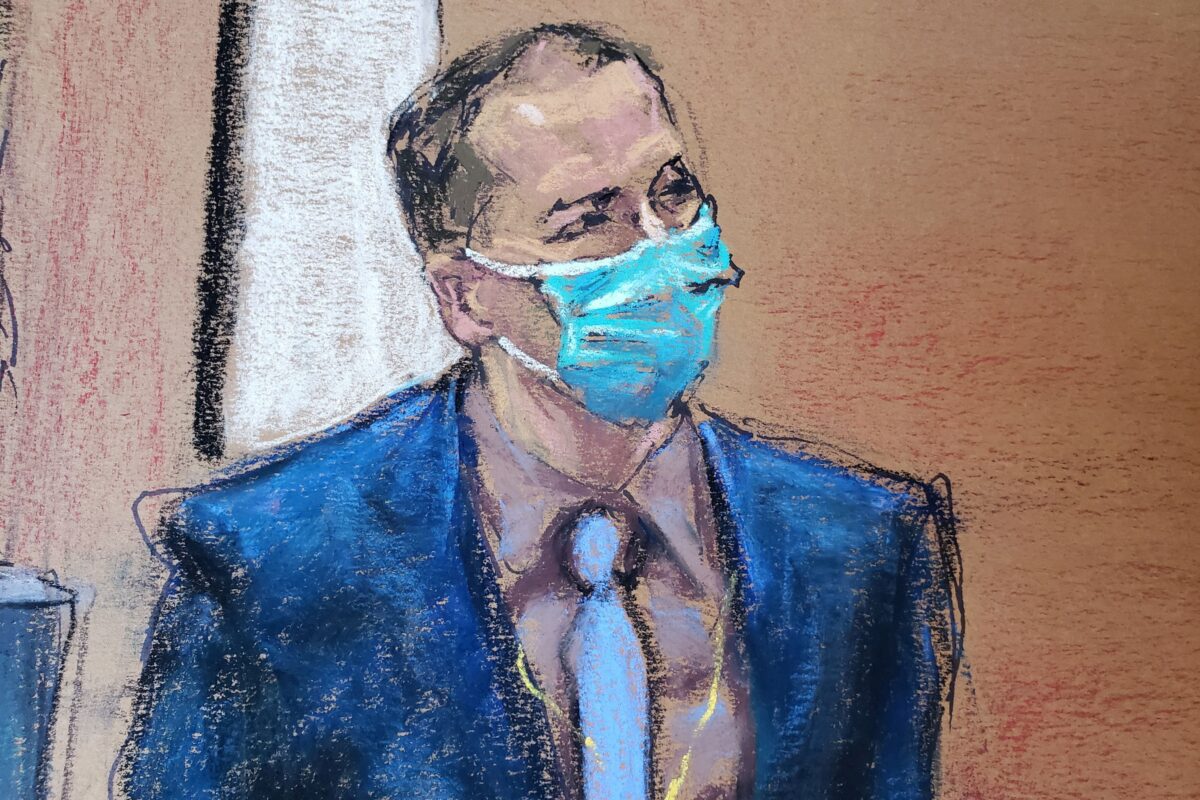 On Tuesday afternoon, Chauvin was convicted of second-degree murder, third-degree murder, and second-degree manslaughter after jurors spent about eight hours and 20 minutes over two days deliberating the verdict. The most serious charge, second-degree murder, has a maximum sentence of 40 years in prison.
The former Minneapolis police officer was on trial for the death of Floyd, 45, who died on May 25, 2020, while in police custody. He was arrested for allegedly using a counterfeit bill at a nearby store but refused to be placed in a patrol car. He was restrained on the ground by Chauvin and other officers next to the car.
Bystander footage showed Chauvin kneeling on Floyd's neck and back for nine minutes and 29 seconds. Floyd complained that he couldn't breathe and eventually stopped breathing.
The nation was plagued by months of violent protests and riots calling for police reform following the incident. More than 1,000 buildings were burned or damaged in Minneapolis alone during the unrest. Minnesota Gov. Tim Walz declared an emergency on April 19 because of concerns about potential fresh rioting.
Biden also called for unity during his remarks while he warned against violent protests.
"There are those who seek to exploit the raw emotions of the moment—agitators and extremists who have no interest in social justice—who seek to carry out violence, destroy property, fan the flames of hate and division, who will do everything in their power to stop this country's march toward racial justice. We cannot let them succeed," Biden said.
Following the verdict, Biden and Vice President Kamala Harris called Floyd's family telling them he was "relieved" by the verdict.
"We're all so relieved, not just one verdict but all three. Guilty on all three counts. It's really important," Biden said during the call posted online by Floyd's family attorney Ben Crump.
"I'm anxious to see you guys. We're going to get a lot more done. We're going to do a lot. We're going to stay at it until we get it done."
Zachary Stieber contributed to this report.