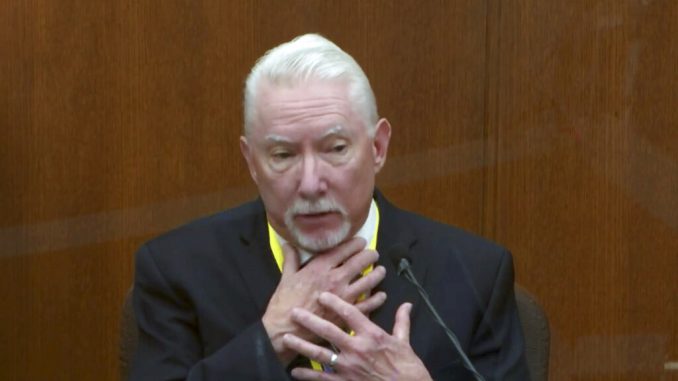 OAN Newsroom
UPDATED  2:42 PM PT – Monday, April 19, 2021
The former home of one of the defense witnesses in the Derek Chauvin trial was found vandalized using a severed pig's head and blood.
Over the weekend, police officers in Northern California found the house where retired police officer and use of force expert Barry Brodd used to live, defaced with the blood and head.
Authorities said the group who committed the crime ran away when the current resident called police.
Last week, Brodd testified in court saying Chauvin's actions surrounding the arrest and death of George Floyd were justified.
"So if the officer was justified in using the prone control while the suspect is on the ground in a prone control, the maintaining of the prone control is not a use of force," Brodd stated. "That's a controlled technique, it doesn't hurt. You've put the suspect in a position where it's safe for you the officer, and safe for them, the suspect, and you're using minimal effort to keep them on the ground."
45 minutes after the incident at the home, a large hand statue at a nearby mall was also vandalized with what appeared to be animal blood and a sign that read "oink oink."
The cost to clean up the mess at the home exceeded $400, making the crime a felony.