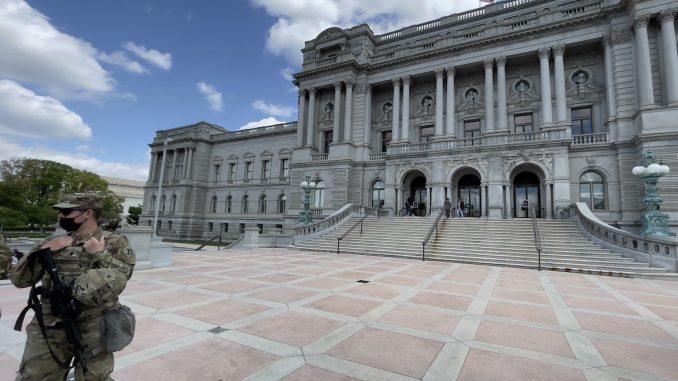 The D.C. National Guard on Monday approved the deployment of 250 troops requested by the city ahead of the verdict in the trial of former police officer Derek Chauvin, who faces second-degree murder and other charges in the May 2020 death of George Floyd.
City officials initially, however, had requested as many as 1,000 troops ahead of the verdict, as city leaders anticipated potential civil unrest, The Associated Press reported.
The death of Floyd, an African American man who died in Minneapolis police custody, sparked peaceful protests as well as riots, arson incidents, vandalism, and looting nationwide last summer, leading to tens of millions of dollars in property damage.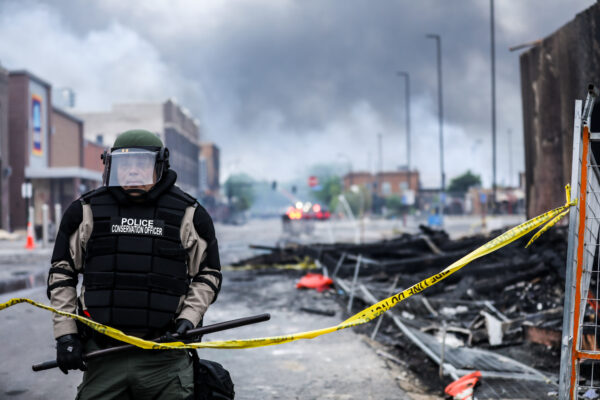 Several Black Lives Matter supporters have suggested that if Chauvin isn't found guilty, there will be further riots and violence.
The D.C. National Guard confirmed on Monday that acting Army Secretary John Whitley approved the deployment of 250 troops after days of debate and discussion.
In an April 8 request signed by Christopher Rodriguez, director of the city's Homeland Security and Emergency Management Agency, the city asked the D.C. Guard's commander, Maj. Gen. William Walker for six teams to monitor Metro stops, Guard members to staff 30 traffic checkpoints, and a quick reaction force "of at least 300 guardsmen to be staged at the D.C. Armory with the ability to respond within thirty (30) minutes to a request for assistance."
Calling the request "precautionary," Rodriguez noted the potential for "First Amendment demonstrations to occur in the District of Columbia in response to the verdict."
"These demonstrations are congruent with the demonstrations that occurred during 2020, where the District saw a large influx of participants and general disorder and criminal activity," he said.
He asked that the troops be ready to assist local law enforcement beginning Monday.
The D.C. National Guard said in a statement that troops are approved to assist law enforcement until May 9.
According to The Associated Press, the request for as many as 1,000 troops has been met with frustration from Defense and Guard officials who believe the city is relying too heavily on National Guard troops and should instead be seeking support from federal law enforcement agencies in the region.
Some 26,000 National Guard troops were deployed in the nation's capital for the inauguration of President Joe Biden on Jan. 20 in the wake of the Jan. 6 Capitol breach.
In March, Gen. Dan Hokanson, chief of the National Guard Bureau, expressed concerns about the ongoing D.C. deployment requests.
Hokanson said in a memo that "the continued indefinite nature of this requirement may also impede our ability to man future missions as both adjutants general and guardsmen alike may be skeptical about committing to similar endeavors."
It would be more preferable, he said, if D.C. pursued other "law enforcement" options. Guard members have to take time off their regular jobs when called to serve.
Separately, Illinois Gov. JB Pritzker has deployed 125 National Guard troops to Chicago ahead of Chauvin's verdict, which is expected to be reached in the coming days.
The Associated Press contributed to this report.