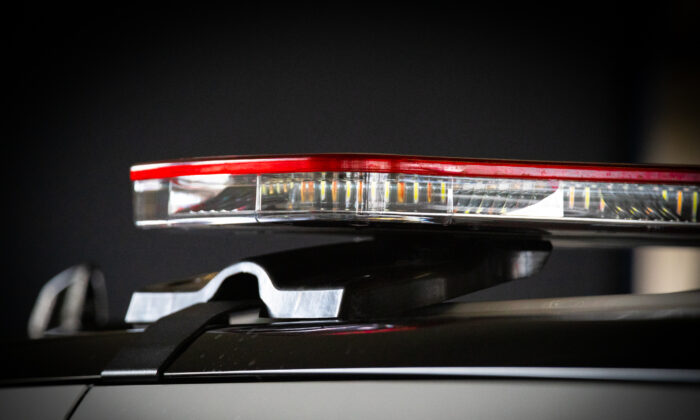 The siren of a Santa Ana Police Department vehicle in Santa Ana, Calif., on March 11, 2021. (John Fredricks/The Epoch Times)
Police say two speeding motorcyclists died April 17 in unrelated accidents.
One crash happened in Fullerton when Francisco Sandoval, 32, of La Mirada crashed his 2006 Suzuki motorcycle into a wall at the intersection of Euclid Street and Rosecrans Avenue.
Responding officers found Sandoval with life-threating injuries, and he was later pronounced dead at the scene.
Earlier that day, a 22-year-old man died in Long Beach after losing control of his motorcycle while travelling northbound on Atlantic Avenue from South Street.
He collided with a building and later died in hospital.
Police believe speed was a factor in both cases.