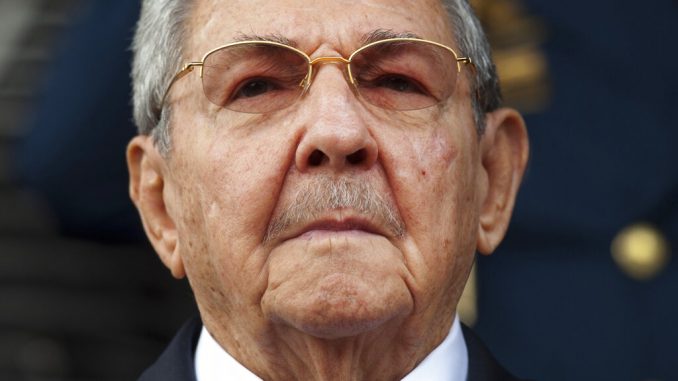 OAN Newsroom
UPDATED 5:25 PM PT – Friday, April 16, 2021
Raul Castro stepped down as the leader of Cuba's Communist Party.
Castro resigned during the Communist Party's eighth congress on Friday, and will certify President Miguel Díaz-Canel as the party's next secretary-general.
Castro, who will be 90 this year, and his late brother Fidel, led the Communist Party in Cuba since 1959.
The future generation of leadership under Diaz-Canel is not expected to make any drastic changes to the country's one-party socialist model.
Castro indicated his impending resignation to the seventh congress in 2016.
"Nobody has obliged me to make this decision," Castro stated. "I believe fervently in the strength and exemplary nature and comprehension of my compatriots, and as long as I live I will be ready with my foot in the stirrups to defend the fatherland, the revolution and socialism."
Diaz- Canel and the next generation are expected to address Cuba's severe economic crisis and pandemic relief plan.
Meanwhile, dissenters in the country and abroad are calling on Biden to put pressure on Cuba to push for Democratic change.