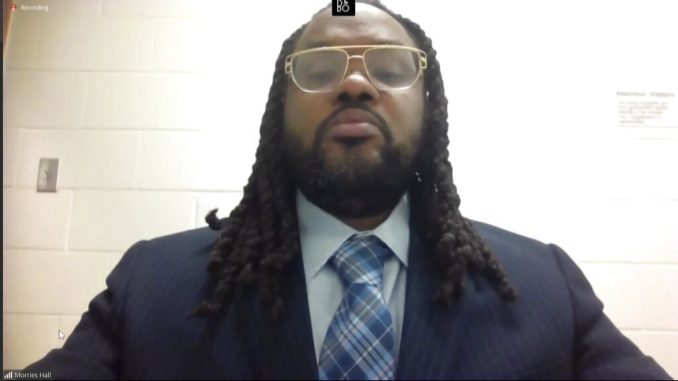 OAN Newsroom
UPDATED 7:40 PM PT – Tuesday, April 6, 2021
A key witness in the trial of former Minneapolis police officer Derek Chauvin invoked the Fifth Amendment.
On Tuesday, the lawyer for George Floyd's longtime friend Morries Lester Hall said he is pleading the Fifth, in fear of self-incrimination.
Body camera footage shows Hall sitting next to Floyd in the car when police arrived. He was also in the Cup Foods store with Floyd before the arrest. Documents revealed there were several warrants out for Hall's arrest for firearm possession, domestic assault and drug possession.
The judge instructed defense attorney Eric Nelson to prepare written questions for Hall's attorney to review.
"I think we can pretty, we have pretty much established or based on what Mr. Nelson has said, there's really a very small, narrow topic that might be permissible," Cahill stated. "So, what I'm going to do is I'm going to ask Mr. Nelson essentially to draft to in written question form, with the expected answer based on whatever statements were made, on what that would be."
The judge then instructed Hall and his attorney to discuss which questions he would be willing to answer.