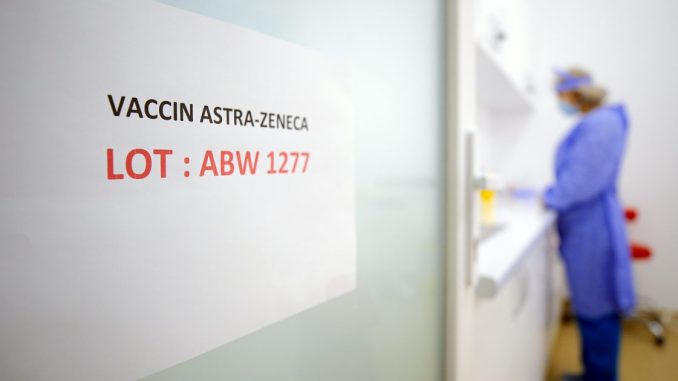 OAN Newsroom
UPDATED 10:34 AM PT – Tuesday, April 6, 2021
The European Union medicine regulator has warned blood clots are a possible side effect of AstraZeneca's coronavirus vaccine. According to reports Wednesday, the European Medicines Agency said it found the vaccine carries the risk of causing "unusual blood clots."
The agency reported 18 deaths in its review of 84 clotting cases reported in the EU out of around 25 million people who have been vaccinated. Despite the risk, the agency said the benefits of the vaccine outweighs the side effects.
"Our safety committee, the Pharmacovigilance and Risk Assessment Committee of the European Medicines Agency, has confirmed that the benefits of the AstraZeneca vaccine in preventing COVID-19 overall outweigh the risks of side effects," stated Emer Cooke, the executive director of the agency.
In the fight against #COVID19, it is imperative to develop vaccines that will work in a real-world setting. Here's what is needed to overcome the pandemic: https://t.co/pzrx3BlaZr pic.twitter.com/PXy7as8iFP

— AstraZeneca (@AstraZeneca) March 22, 2021
The regulator has commissioned more research into the link between the vaccine and the clots. According to the agency, a plausible explanation for the clots is an immune response, which was seen mainly in women under the age of 60.