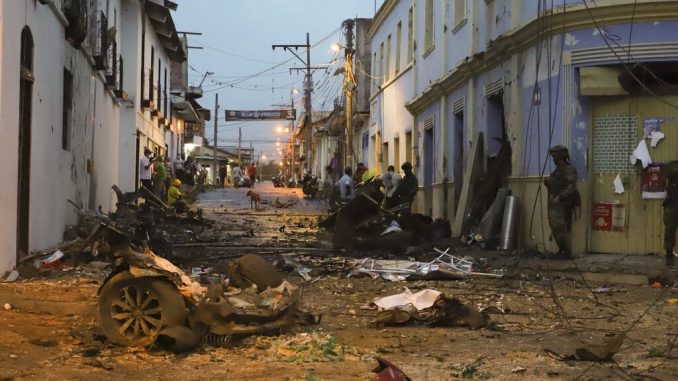 OAN Newsroom
UPDATED 10:50 AM PT – Saturday, March 27, 2021
At least 17 people were injured after a car bomb was set off in southwest Colombia.
The explosion occurred near the city hall of the southwestern city of Corinto on Friday afternoon, injuring numerous municipal workers and leaving several in critical condition.
In a press conference following the blast, the country's president called the explosion a "terrorist act," adding that the message sent by the bomb is both clear and forceful.
"They seek to hurt communities that are fighting for economic reactivation in the midst of a pandemic," Colombian President Ivan Duque said. "The message is clear and forceful. We will continue to confront and pursue terrorism wherever it is."
Sources said warring criminal gangs in the region could be behind the attack, in a quarrel over illicit cocaine and marijuana farming.