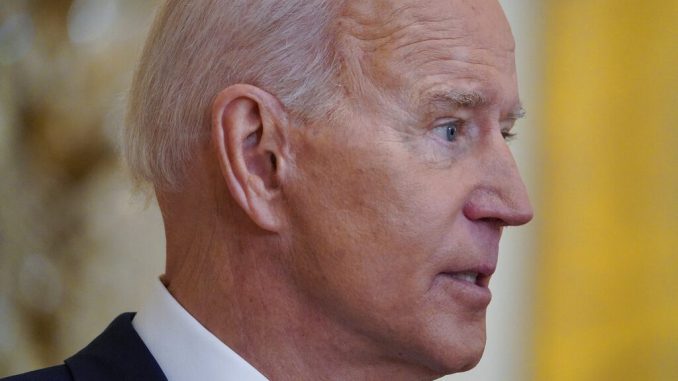 OAN Newsroom
UPDATED 7:44 AM PT – Friday, March 26, 2021
Joe Biden took questions from the media for the first time since taking office and was asked some very highly anticipated questions regarding America's relationship to China.
Biden detailed his first conversation with Chinese President Xi Jinping in which he made his intentions very clear that America is unwilling to have a direct confrontation with the increasingly hostile state.
"I made it clear to him, again what I've told him in person on several occasions, that we're not looking for confrontation," he stated. "Although, we know there will be steep, steep competition."
Biden went on to outline his plan for combating China's effects on the U.S. pharmaceutical industry, noting the U.S. needs to invest more in research to combat Chinese effort to takeover a larger portion of the world pharmaceutical market.
"And we're going to make real investments," he stated. "China is out-investing us by a long shot because their plan is to own that future."
Biden then went on to condemn China's treatments of Uighur Muslims in the Xinjiang province, though he also seemed to suggest his predecessor never condemned the genocide.
"I made it clear that no American president, at least one did, but no American president should ever backed down from speaking out of what's happened to the Uighurs," he asserted. "What's happening in Hong Kong, what's happening in a country."
President Trump was the first American President in recent history to get tough on China. The problem for President Biden is he projects weakness, not strength, and our adversaries like China neither respect nor fear him.

— Sarah Huckabee Sanders (@SarahHuckabee) March 25, 2021
Despite this claim, President Trump signed various sanctions on goods coming from China's Xinjiang province and, through his State Department, regularly condemned China's human rights abuses.
Biden also didn't criticize China's ambitions to overtake the U.S. as the world's most powerful country. He said the U.S. will try to grow, but didn't go into any further detail of how America would outperform China under his administration.