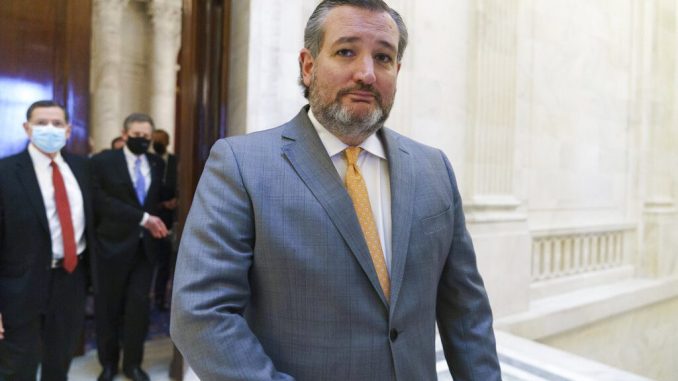 OAN Newsroom
UPDATED 1:10 PM PT – Wednesday, March 24, 2021
Sen. Ted Cruz (R-Texas) weighed in on the debate over gun control in the wake of two mass shootings in Georgia and Colorado. Speaking to reporters on Tuesday, Cruz said he's been leading the effort to fight gun violence since he was elected in 2012.
The senator touted legislation he and Sen. Chuck Grassley (R-Iowa) introduced in 2013. He said it would've prevented violent criminals, felons and those with serious mental illness from illegally buying guns.
Every time there is a shooting Democrats propose going after law-abiding citizens & their #2A rights.

Let's target the bad guys, put them in jail, and stop them from getting guns.

Let's not scapegoat innocent law abiding citizens & let's not target their Constitutional rights. pic.twitter.com/eGRvLj2M7j

— Senator Ted Cruz (@SenTedCruz) March 23, 2021
However, Cruz said the bill didn't get enough support from Democrats.
"It got the most bipartisan support of any of the comprehensive legislation voted on on that issue and yet, it didn't pass," Cruz stated. "It didn't pass because Harry Reid and Chuck Schumer and the Democrats filibustered it."
Cruz's remarks came after he slammed Democrats during Tuesday's Senate Judiciary Committee hearing.
The Texas senator claimed Democrats are weaponizing mass shooting incidents to push legislation that would take away guns from law-abiding citizens.