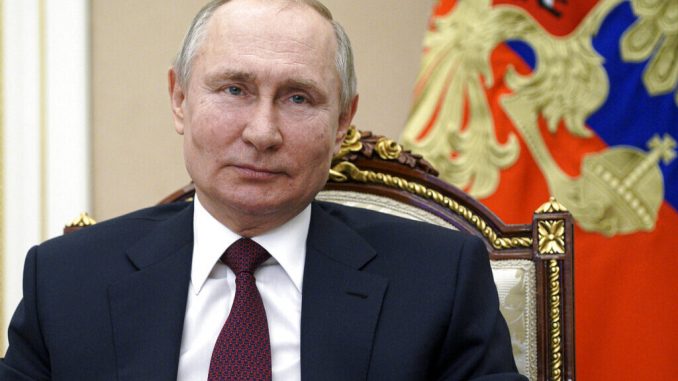 OAN Newsroom
UPDATED 11:36 AM PT – Thursday, March 18, 2021
Russian President Vladimir Putin recently criticized Joe Biden for his recent harsh remarks about bilateral ties.
In a statement Thursday, Putin proposed direct talks with Biden to address any grievances that Washington may have about Russia. The Russian leader said Biden's recent remarks were not very diplomatic, adding they may reflects America's own problems.
His remarks came after Biden suggested Putin is a "killer" and said Russia would pay a price amid the latest attempts to revive the Russia hoax. Mainstream media has falsely claimed that Russia reacted "angrily" to Biden's statement. In realty, however, Moscow has insisted on mutual diplomacy.
WH Press Sec. Jen Psaki on whether President Biden regrets calling Russian President Putin a killer:

"The president gave a direct answer to a direct question."pic.twitter.com/HrZIneSVCQ

— The Recount (@therecount) March 18, 2021
"They will be forced to contend with this despite all their efforts to stop our development, despite their sanctions and insults," Putin stated. "On our part, in accordance with our national interests, we will develop relations with all countries of the world, including the United States."
The Russian president also wished Biden "good health" and expressed hope for productive work on mutually beneficial projects going forward.