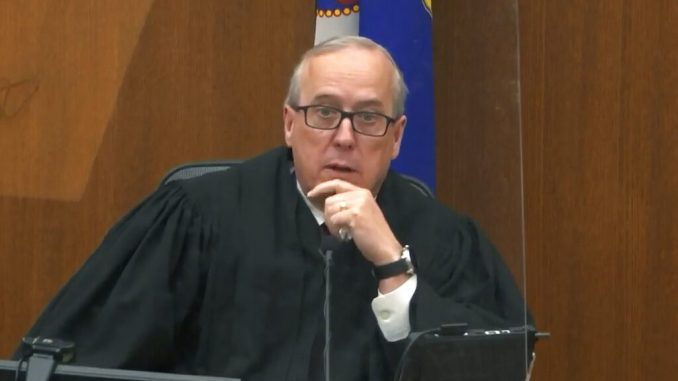 OAN Newsroom
UPDATED 3:15 PM PT – Thursday, March 18, 2021
The judge in the trial of former Minneapolis police officer Derek Chauvin has been preparing to decide if a video of George Floyd's 2019 arrest can be used as evidence. On Thursday, Hennepin County Judge Peter Cahill announced he will make a decision by the end of the week.
On Tuesday, Chauvin's defense requested the footage to be entered as evidence. The video reportedly shows Floyd swallowing drugs while struggling with police during a separate arrest. Chauvin's lawyer has said the video is fair game and ultimately the jury will decide how to interpret it.
"But what's good for the goose is good for the gander," Defense Attorney Eric Nelson stated. "If I'm making the inference that Mr. Floyd was resisting arrest in the course or he was exaggerating his condition or he was actually experiencing a medical condition that went unrecognized by police officers, the state can theoretically bring in evidence that says 'hey here is an alternative explanation for that.'"
Two jurors seated before news of the city's $27 million settlement broke last week were dismissed Wednesday after being re-questioned by Hennepin County Judge Peter Cahill, but five others were retained and two were added later in the day.

— WIBW (@wibw) March 18, 2021
On Thursday, jury selection in the high-profile case continued.