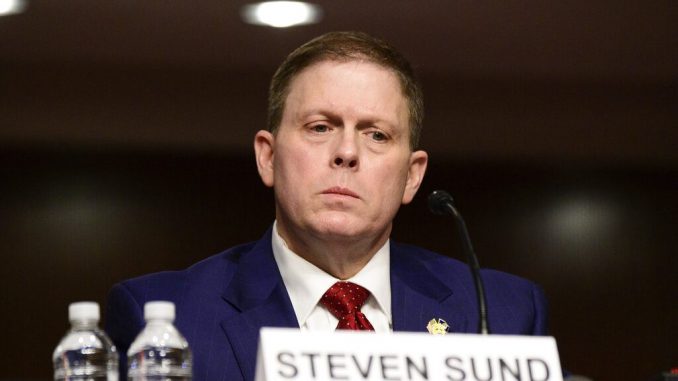 OAN Newsroom
UPDATED 1:30 PM PT – Tuesday, February 23, 2021
Former Capitol Police Chief Steven Sund placed the blame for the January 6 Capitol riots on the intelligence communities. During the Senate Rules Committee hearing on Tuesday, Sund said Capitol Police were not able to properly prepare for the attack due to a lack of intelligence shared with them.
Former U.S. Capitol Police Chief Steven Sund testifies before two Senate panels on the Jan. 6 Capitol siege, blaming "a clear lack of accurate and complete intelligence across several federal agencies" for the attack and "not poor planning by the United States Capitol Police."

— Jennifer Franco (@jennfranconews) February 23, 2021
He went on to say the intel agencies did not fully relay the extent to which the attack was preplanned and heavily coordinated.
"The fact that the group that attacked our west front, attacked our west front 20 minutes, approximately 20 minutes before the event over at the Ellipse ended. Which means they were planning on our agency not being at what they call full strength," Sund said. "Watching the other event saying, hey that event's ending, okay everybody get on post, they're going to be marching our way. Knowing that we may not be at full strength at that time."
He added the intelligence community must evaluate how it collects and shares information on domestic extremism.