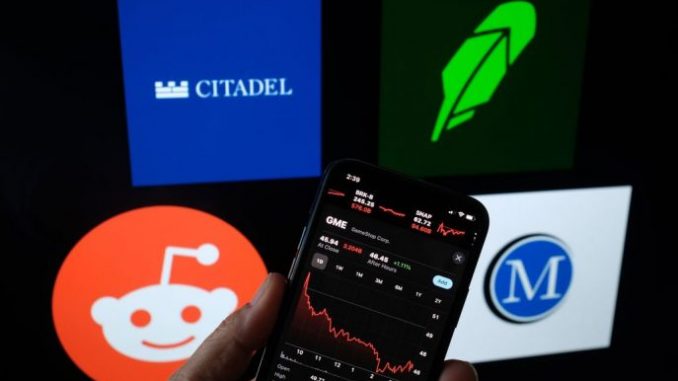 OAN Newsroom
UPDATED 2:50 PM PT – Thursday, February 18, 2021
The user who began the initial GameStop investment frenzy defended his trading strategy on Capitol Hill. In opening testimony before the House Financial Services Committee Thursday, Keith Patrick Gill said he merely discussed public information on the Reddit forum and had no insider knowledge relating to GameStop.
Gill noted his own research led him to believe the company's stock was undervalued and that he shared his research to help other amateur investors. He said he hopes lawmakers will also look into possible market manipulation by brokers.
In the meantime, the CEO of the Robinhood app also testified and spoke out on the decision to close stocks to retail investors.
"Robinhood Securities put the restrictions in place in an effort to meet increased regulatory deposit requirements, not to help hedge funds," CEO Vlad Tenev stated. "We don't answer to hedge funds. We serve the millions of small investors who use our platform to invest."
Tenev ultimately apologized for the move and said it won't happen again.