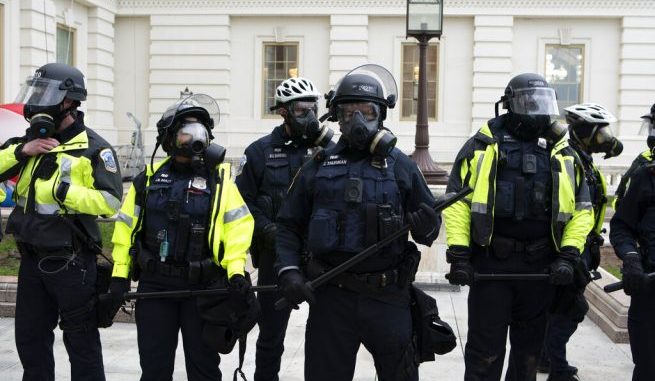 OAN Newsroom
UPDATED 4:45 PM PT – Friday, January 8, 2021
Security forces have been amped-up surrounding Capitol Hill since a large group of protesters stormed the building earlier this week. Reports Thursday said National Guard troops could be seen patrolling around the Capitol with protective fences set up around the building.
Some who participated in the protest noted the majority of the demonstrators were peaceful and were only there to voice their objection to allegations of an improper election.
"But what we saw in the bulk of the group of people was a very peaceful group that were very courteous to each other," Washington state resident Brian Carr said. "There wasn't any pushing, shoving, anything like that. They were very professional people who really just wanted to be here to take a stand as far as corruption in our government."
Tourists and residents said they were surprised how quickly the situation escalated, with some saying it was odd the building was not better protected. One attendee said not a single officer could be seen in front of the building, adding security forces should have been better prepared knowing a large gathering was scheduled near the Capitol that day.
Some in law enforcement have come out in support of the actions of the protesters, including the president of Chicago's Fraternal Order of Police, John Catanzara.
Catanzara explained even though protesters entered the building, there was no burning or looting and little destruction of property. He added all he saw were people voicing their frustrations. Catanzara also said he believed there were likely some bad actors who had gotten into the group.
"To think there's not a possibility that Antifa did not infiltrate, even a handful of them in that crowd to make the optics look bad," Catanzara said.
Reports Friday said several dozen people have been arrested in the aftermath of the incident and likely face a litany of federal charges for their actions.