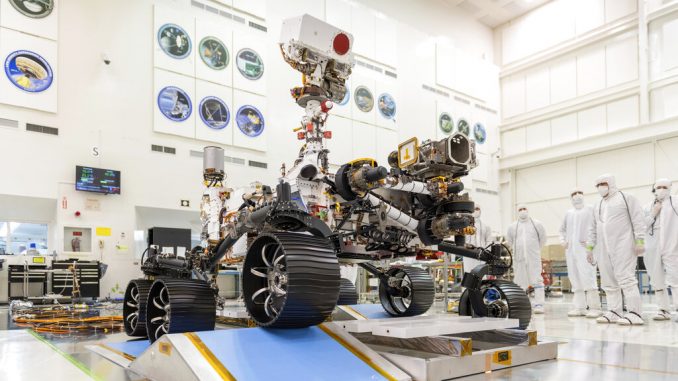 OAN Newsroom
UPDATED 7:00 PM PT – Tuesday, February 16, 2021
NASA engineers are gearing up to receive the first images of their monumental mission to explore Mars. According to reports, officials are anxiously awaiting radio transmission from their Perseverance rover.
This is a part of of a nearly $3 billion and 300 million mile mission to see if there was any life on Mars. The Perseverance is programmed to land on Jezero, a 28-mile-wide crater.
Engineers said the six-wheeled rover will face "seven minutes of terror" while descending from Mars's atmosphere to its surface.
It's a delicate dance planned down to the second. Now, it's time to execute. #CountdownToMars with a play by play of the technical maneuvers & key milestones @NASAPersevere will make in the 7 minutes before landing on the Red Planet: https://t.co/wlzqM9D4BS pic.twitter.com/WPw6Q4EIv3

— NASA (@NASA) February 17, 2021
"Our journey has been from following the water, to seeing whether this planet was habitable, to finding complex chemicals," NASA Associate Administrator for Science Thomas Zurbuchen said. "Now, we're at the advent of an entirely new phase, returning samples, an aspirational goal that has been with the science community for decades."
The Perseverance rover is expected to finish it's seven month journey on Thursday.