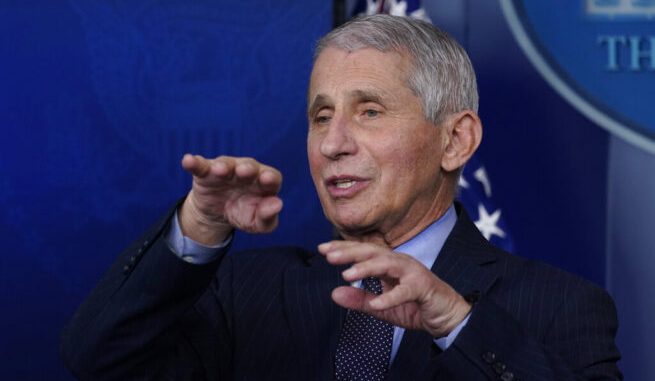 OAN Newsroom
UPDATED 4:45 PM PT – Tuesday, February 16, 2021
Dr. Anthony Fauci is facing renewed scrutiny for previously praising New York as a successful model for fighting the pandemic. The criticism of the top infectious disease expert has come to light this week, following the state's scandal surrounding nursing home deaths.
This all began after an explosive report revealed COVID-19 nursing home deaths in the state were undercounted by as much as half.
We found that:
 
➡️@HealthNYGov's public data undercounted #COVID19 deaths in some nursing homes by as much as 50%
 
➡️Some nursing homes failed to comply with infection control protocols
 
➡️Facilities with lower staffing ratings had higher #COVID19 fatality rates

— NY AG James (@NewYorkStateAG) January 28, 2021
However, back in July of last year, Fauci touted New York State as an example of combating COVID-19 "correctly."
"We have got to do the things that are very clear that we need to do to turn this around, remembering we can do it. We know that when you do it properly, you bring down those cases," Fauci said. "We have done it. We have done it in New York. New York got hit worse than any place in the world and they did it correctly."
Meanwhile, Gov. Andrew Cuomo (D-N.Y.) only took some blame for the underreporting of nursing home deaths, but fell short of apologizing.