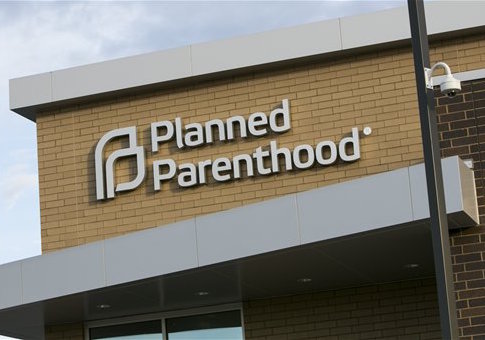 OAN Newsroom
UPDATED 8:10 AM PT – Tuesday, February 9, 2021
A new revelation is shedding light into coronavirus loans lawmakers have said were unlawfully given to Planned Parenthood. A groundbreaking report released by the Daily Caller showed the Small Business Administration (SBA) hid communications it had with Planned Parenthood regarding controversial Paycheck Protection Program (PPP) loans given to the company.
Back in early 2020, a total of 37 Planned Parenthood affiliates received small business loans. Many Republicans have said these funds were obtained illegally. They argued the company was far too big to be illegible for those loans, which were meant to go to small businesses with fewer than 500 employees.
"Irrespective of whatever line of business they were in, their parent company's sitting on net assets of over half a billion dollars," stated Sen. Marco Rubio (R-Fla.). "And no affiliate of that organization can even operate or exist without approval of that board, so they directly violate the affiliation rules and they should have known that."
The emails, released to the Daily Caller under a Freedom of Information Act request, were heavily redacted. However, they do show there were conversations between Planned Parenthood and the SBA regarding the PPP funds in May of 2020.
All in all, Planned Parenthood and its affiliates received about $80 million in PPP loans. This came despite the company admitting in a March 2020 press release that it would be ineligible for the loans under the coronavirus stimulus program.
In May 2020, a group of Republican legislators sent a letter to the SBA asking how so many Planned Parenthood affiliates were able to receive the funds, but they received very little response with the SBA stating it would not comment on the matter.
Most recently, Republicans sent another letter to the SBA in January asking for a probe into how those funds were dispersed. Sen. Tom Cotton (R-Ariz.) called this "naked attempts to defraud the United States government."
Americans have a right to know why their tax dollars went to Planned Parenthood's abortion clinics instead of struggling small businesses, non-profits, and churches.https://t.co/4HGYc0Gxot

— Tom Cotton (@SenTomCotton) February 8, 2021
However, those inquiries fell by the wayside and it remains unclear what the SBA has done to investigate the worries expressed by lawmakers.