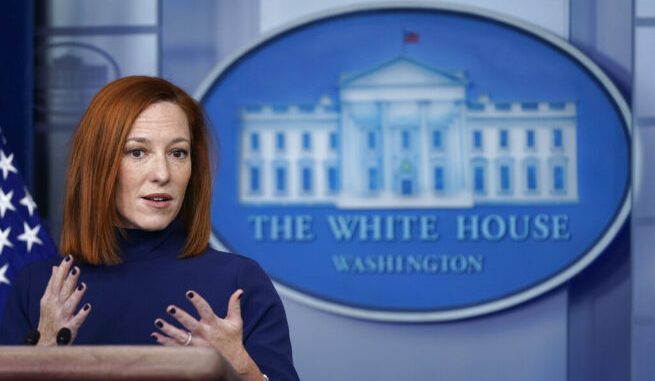 OAN Newsroom
UPDATED 5:06 PM PT – Monday, February 8, 2021
Joe Biden is continuing to promise concessions to Iran despite the Ayatollah Regime advancing its nuclear threats and terror attacks across the Middle East. White House spokesperson Jen Psaki said on Monday that Biden would restore the failed nuclear deal with Iran if the Ayatollahs return to compliance.
"If Iran comes into full compliance with its obligations under the JCPOA, the United States would do the same and then use that as a platform to build a larger and stronger agreement that also addresses other areas of concern," Psaki stated.
We set the condition and the condition will not be retreated from. https://t.co/f9J1rAbQwG

— Khamenei.ir 🇮🇷 (@khamenei_ir) February 7, 2021
She also said a new deal with Iran is possible, which suggests Biden may lift some of the sanctions.
"And that would, of course, be done with our P5+1 partners as it was done when we were putting together the JCPOA in the first place," Psaki stated. "It's really up to Iran to come back into full compliance and with its obligations under the jackpot. And at that point, we could move the discussion forward."
Meanwhile, the Ayatollah Regime recently ramped up pressure on Biden, threatening a decline of U.S. power and social order unless sanctions are lifted.