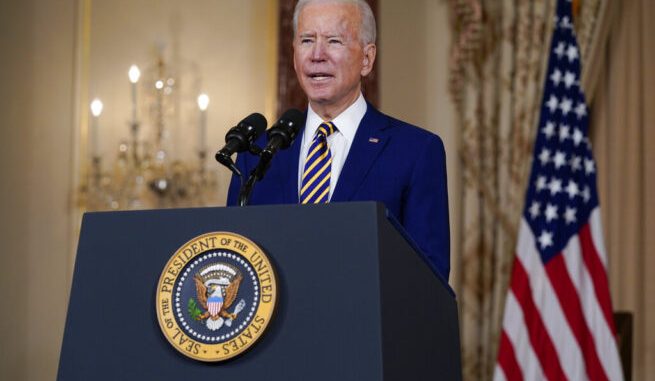 OAN Newsroom
UPDATED 2:25 PM PT – Friday, February 5, 2021
Joe Biden called on Myanmar's military to step down in his first foreign policy address. While speaking to the press on Thursday, Biden announced the U.S. is working with its allies to address the recent coup.
Biden said a military force should never attempt to overrule the will of the people or try to reverse the outcome of a democratic election.
"The Burmese military should relinquish [the] power they have seized, release the advocates and activists and officials they have detained," Biden said. "And lift the restrictions on telecommunications and refrain from violence."
Earlier this week, Biden warned he may re-impose sanctions on the government in an effort to maintain democracy.