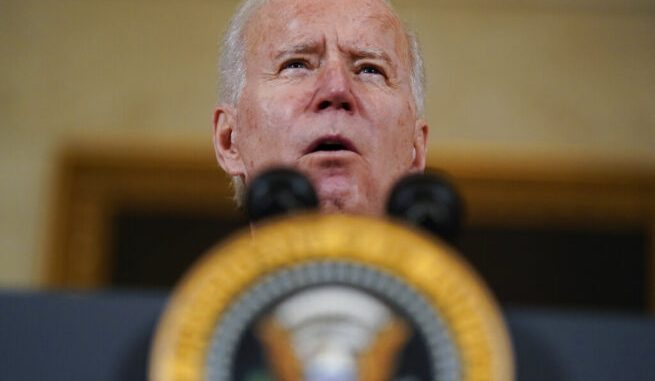 OAN Newsroom
UPDATED 12:50 PM PT – Friday, February 5, 2021
On Friday, Joe Biden and top Democrats met to discuss the $1.9 trillion COVID relief bill. He and liberal elites held talks in the Oval Office after the Senate passed a budget resolution to allow them to pass the stimulus package without Republican votes.
During a presser after the meeting, Biden addressed the partisan nature of passing the bill without GOP support. He cited the urgent need to get money out to struggling Americans who have been crushed by the pandemic.
"I know some in Congress think we've already done enough to deal with the crisis in the country," Biden stated. "Others think that things are getting better and we can afford to sit back and either do little or do nothing at all. That's not what I see. I see enormous pain in this country."
The House also passed a budget resolution along party lines, which is meant to speed up the drafting of Biden's stimulus bill.