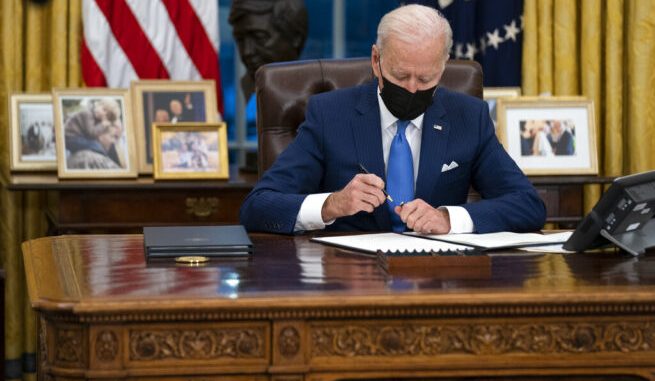 OAN Newsroom
UPDATED 7:40 PM PT – Tuesday, February 2, 2021
On Tuesday, Joe Biden signed three executive orders which dismantled President Trump's border policies. One order will mandate a review of President Trump's Migrant Protection Protocols, one will revoke certain migrant family separations and another will create a family reunification task force.
It's simple: We are stronger when we welcome immigrants — not shut them out. pic.twitter.com/aF43c65cDI

— President Biden (@POTUS) February 3, 2021
This will mark the reversal of President Trump's strong, hardline policies meant to crack down on illegal immigration policies that Biden claimed were bad.
"I want to make it clear there's a lot of talk, with good reason, about the number of executive orders that I have signed," Biden stated. "I'm not making new laws. I'm eliminating bad policy."
Some experts expect the Biden administration's soft stance on the southern border to increase illegal immigration in the coming years.