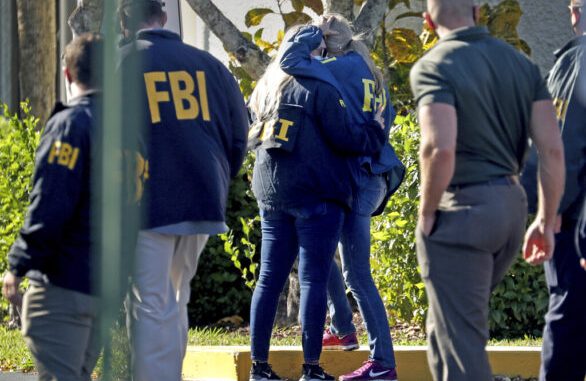 OAN Newsroom
UPDATED 6:30 PM PT – Tuesday, February 2, 2021
The law enforcement community, friends and family are mourning the loss of two FBI agents killed in the line of duty. FBI Director Chris Wray identified the fallen agents as Daniel Alfin and Laura Scwhartzenberger.
The agents were part of the Internet Crimes Against Children task force and were carrying out a search warrant on Tuesday morning when shots rang out. It happened in an upscale gated community in Sunrise, Florida, just outside Miami.
Officials said multiple law enforcement agencies were aiding the operation when the suspect, wanted in connection with a child porn case, opened fire and barricaded himself inside his home.
Reports said three other agents were also shot. Two are in stable condition and the third did not require hospitalization. The suspect is reportedly dead.
Tuesday's incident is believed to be one of the deadliest in the FBI's recent history, and came three decades after two agents and five others were injured in a 1986 shooting, also in Florida.
In a statement, Wray said Special Agent Alfin and Special Agent Schwartzenberger exemplified heroism in defense of their country.
FBI Director Chris Wray on today's shooting in FL: "Tragically, the FBI lost two of our own today."
Special agent Daniel Alfin and special agent Laura Schwartzenberger were the 2 killed while executing a search warrant in Sunrise, FL. Three other agents were shot and wounded. pic.twitter.com/cB7tCaqpoX

— Ryan Lucas (@relucasz) February 2, 2021
Wray added the agency will always honor their ultimate sacrifice and will be forever grateful for their bravery.
The shooting is under investigation.