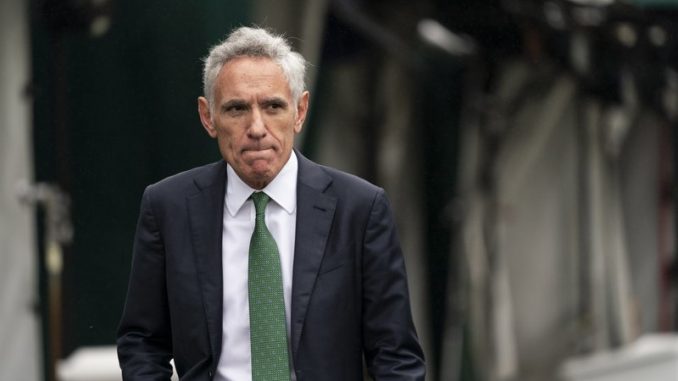 OAN Newsroom
UPDATED 11:34 AM PT – Friday, May 21, 2021
A prominent doctor has been speaking out against COVID-19 lockdowns while asserting their negative effects may last for years and even decades to come.
In a recent interview, Dr. Scott Atlas, a radiologist and a former White House health care policy adviser, explained how lockdowns hurt low-income and minority families the most. He said lockdowns were not only a "heinous abuse of power," but they also failed to protect the elderly.
"There was a frenzy that took over out of fear and out of a lack of leadership by the faces of public health to put things into context, into perspective and to recognize right away what the consequences of these lockdowns would be," Dr. Atlas stated.
He stressed that the lockdowns were not necessary, yet medical bureaucrats insisted on extreme measures without sufficient scientific evidence.
"The goal shifted of the people giving the advice both at the federal level and throughout the country," he continued. "It shifted from stopping hospitals from being over crowded to stopping cases."
The doctor went on to say medical officials were not honest with the public about their knowledge of how to handle the virus by saying it's a "novel disease."
His statements came after both Gov. Andrew Cuomo (D-N.Y.) and Gov. Gretchen Whitmer (D-Mich.) were criticized for how they handled COVID-19 deaths in nursing homes. One Michigan resident, who recently lost both of her parents, criticized Whitmer's policies while pointing out that they forbid her from seeing her parents in their final moments.
"They faced life's adversities with optimism and perseverance only to suffer the last months of their lives due to these egregious anti family policies," said Michigander Kim Galdis.
While working in the White House as a senior advisor to President Trump, Dr. Atlas pushed to lift lockdown policies and has vowed to continue doing so.